First time buyers aim higher than ever before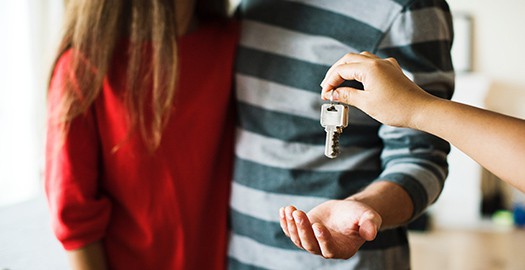 Despite the current economic climate and increase in property prices, first time buyers are happy to aim high and own an aspirational home as opposed to one they could easily afford.
A recent study conducted by AA Home Emergency Response, signals that those looking to get onto the property ladder are looking to spend more and aim high when it comes to the value of their first home.
As renting a property can be just as costly, home owners are looking to make their home an investment, as agreeing to a mortage and the eventual ownership of a property will be more cost-efficient for the future.
The survey, reported by www.easier.com highlights that 37per cent of homeowners are looking to buy a detached property, which shows that buyers are more confident when looking to buy their first home.
Estate agents have noticed a trend developing as young buyers are more likely to buy an apartment or three bedroom house as opposed to a smaller flat or terrace house. The recession does not appear to have had an impact on people moving up the property ladder as people are still looking for bigger housing with four to five bedrooms.
This survey suggests that perhaps people are spending less money on social activities and holidays and are cutting back the costs in order to invest their money in the property market which will hopefully show signs of improvement in the coming months. As homes can be added to, converted and decorated, people may feel that whatever money they spend, it will be worth the investment in the future.
If you are looking to move to your first property, why not speak to the experts at Robinsons Removals for a move that will be cost-effective and professional.
Photo Credit: Unsplash