Make sure your services are set up for the new home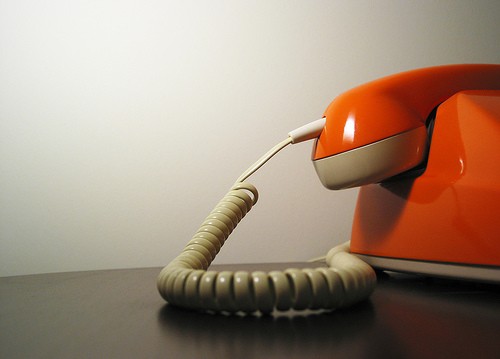 As much as we'd love to simply get in the car, move property and resume our lives upon arrival, it unfortunately isn't that simple when it comes to moving house. Whilst you may have professionals transporting goods to your new home, you still have a whole assortment of other tasks to carry out in preparation for the move. One task you'll be burdened with is to arrange utilities to be either cancelled and set back up, or simply switched to your new home. Here's out handy guide to ensuring your utilities aren't a problem when moving.
Communications
One dreaded aspect of a home move is facing the prospect of having to live, at least for a few days, in a house closed off from the outside world. That might be over stating the importance of communications a little, but if you're wanting to get access to your home phone, mobile phone, internet service provider and broadband supplier, then it's important you plan ahead. Call your supplier to advise them of your new details and address. It might mean you're able to transfer your old number to your new address relatively quickly, or as a temporary solution, you can at least set up a redirection service to your new number. It's important to investigate and find out if there is a line you can take over at your new home; as if not, a BT reconnection charge of around £125 will be likely to apply. To make sure your communication needs are sorted in a prompt manner, allow at least a fortnight before the date you want your old number deactivated and five working days for the new one.
Council Tax
When moving home, it's important that you inform your local council of your impending move; so visit your local authority website and fill out an online form to notify them of your changing circumstances.  Homes in the UK are allocated to one of eight Council Tax valuation bands, with the bill based upon the assumption of two adults living there. Remember you'll also need to contact your new local authority if you are moving out of the area.
Electricity
When moving, it's important to remember that you'll need to give at least two days notice of your impending move to your current electricity supplier; however if possible, allow longer when providing notice. It's not only important for you to inform your supplier, but you'll also need to arrange for the meter to be read if necessary, or make a note of the reading yourself and keep it in a safe place in case of disputes. Upon arrival at your new home, make sure you read the meters again.
Gas
Similarly to your electric, the majority of gas suppliers will require at least two days notice, but again, the further in advance you can inform them, the better. If you are on a special tariff you should be able to take this rate with you. Again, read the meters when you leave and let the supplier know. You should receive your final bill for this address within 14 days. It's important to find out who supplies the gas at the address of your new home. If it's not the same as your old supplier, you'll need to notify them once your relocation is completed and you've moved in.