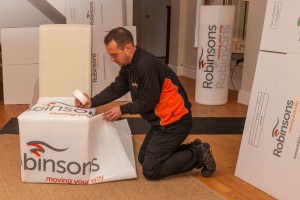 Worried about breakages?
Panicked about timing?
With Robinsons, you don't have to be.
Not only have we been moving customers for 120 years, we've also been keeping them well protected.
Our reliable, friendly staff will keep you secure.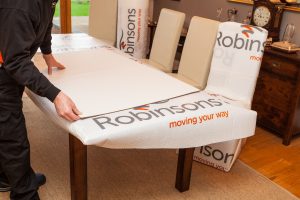 Packing
All Robinsons crews are kept up to speed with the latest handling and export packing techniques. Before you jet off, your goods will be wrapped and packed in quality materials. Whether you're moving to nearby France or far-flung Australia, your possessions will remain protected.
Move Manager
What could be more reassuring than your own personal point of contact? You'll be allocated a Robinsons Move Manager – a fully-trained team member who will mastermind your entire move. They'll know exactly what stage your move is at, at any given moment.
Marine Insurance
While we have a lot of confidence in our services, we also want to make sure that you have total peace of mind. Protecting your goods properly is as important to us as it is to you.  Therefore, we've produced a Marine Insurance Policy for overseas relocations.
Financial Guarantee
We're confident that with Robinsons, your move will take place no matter what. We're so confident about our consistency that we provide a financial guarantee. If you'd like to know more, get in touch and speak to one of our friendly team members about our Advanced Payment Guarantee scheme that protects all customer pre-payments.
For a free, no obligation survey and quote, get in touch.