Is the expat lifestyle for you?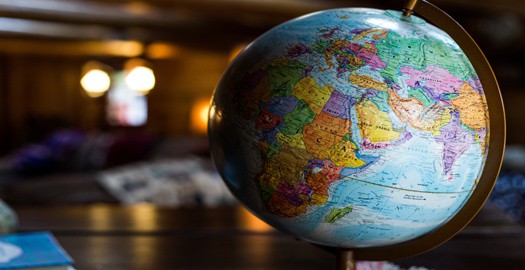 Taking flight and moving abroad is undeniably appealing. Uprooting your life to a foreign country and engaging in new cultural and financial experiences is can be an extremely positive lifestyle change. And what's to stop you? Read our summary of advantages and disadvantages to consider before moving abroad.
Improve Quality Of Life
A survey carried out by Now Health International shows that 17.5% of expats moved abroad claimed that have experienced an extremely better quality of life, and 52% of expats admit to having a better quality of life since moving abroad. The quality of life appears to be significantly greater and can have a positive effect on your personal wellbeing, as well as those around you. This can have a long term improvement on your perspective towards life as well as your work ethic. However, 9% out of this survey claimed to have experienced a lesser quality of life. Therefore, we'd advise that you thoroughly research your desired destination to make sure the culture is as compatible with your personality as is possible.
Pay Less Tax
Finances play a very important factor when considering to take the plunge and move abroad. Whilst Brits are forced to contribute a considerable amount of their personal income to tax, the lure of moving abroad promises otherwise. A study carried out by international expatriation specialist rated the Bahamas as the number one country to live in tax free. However, the vast majority of foreign destinations ask for significantly less in tax than Britain.
Earn More
Not only do expats financially save by paying a reasonable amount less tax, but they also have a tendency to earn a higher salary. The places with the wealthiest income include China and Switzerland, with the least amount of income for expats coming in Egypt.
Learn a New Language
Completing your daily routine alone will enable you to pick up a new language with ease, particularly if your chosen residency does not speak English as one of their languages. Learning a new language will enable you to access parts of the world you previously would not have been able to, whilst also teaching you new phrases, words and local slang, which in turn will open up doors for you in your new location and allow you to experience a smoother transition.
Culture
Another advantage of moving abroad is being submersed into an entirely new culture and society, meaning you get to experience a new and exciting way of life. However, moving abroad can be to be quite an unsettling experience and it can prove difficult to adjust to a new culture and surroundings.
Perspective and Personal Growth
Moving abroad can also help you gain a wider perspective and develop as a person. The combination of new experiences, new opportunities and a new lifestyle, whilst also socialising with a different group of people can open your eyes and make you see the world in a different light.
Family
Moving abroad is not only testing physically, but also an emotionally as well. One of the hardest factors associated with moving abroad is leaving behind loved ones.  Family and friends are no longer a drive away. In a survey conducted by Now Health International, 50% of all those who moved abroad considered moving back to their hometown due to homesickness or culture shock.
Permanency
It's important to know that living abroad is not to everyone's taste  and all factors should be considered before a decision is made. It is easy to get caught up in the excitement of new experiences and view your move as merely a long-term holiday without taking careful consideration over all the factors.
Overall, the decision to uproot your lifestyle and move abroad remains a very appealing one, particularly with the positive benefits financially, culturally and socially. Before making the move, take careful consideration to bear in mind all of the above factors in order to make sure you are making the right decision for you.
Photo credit: Pexels