Dream expat destinations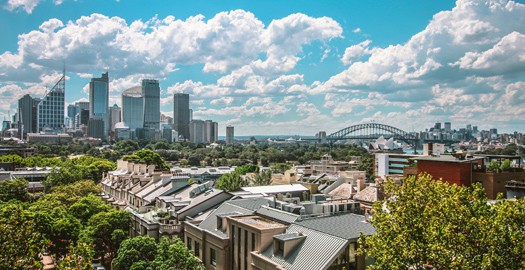 A new study carried out by us here at Robinsons, has revealed Sydney is currently the most-sought-after world destination to move to, while bottom of the list comes Bahrain. 
Our study questioned 1,000 UK expats on their 'money-no-object' dream international moving destinations, and was commissioned to help us better understand global moving trends. Coming top of the dream world destinations list is Sydney which was unanimously voted as the most desirable city to live in by both men and women. Following closely behind was "the Big Apple" with 34% of votes, and in third place Australia again featured, with Melbourne with it's renowned 'cafe culture' securing 33% of the vote.
The top 5 "dream destinations" to live:
1) Sydney (39%)
Renowned for its stunning harbour, laid-back Aussie lifestyle, scorching weather and the penchant for residents heading to the beach, Sydney is hardly a surprise winner of our dream location vote.
2) New York (34%)
Vibrant, busy and with huge landmark and cultural offerings, New York is probably the most identifiable city in the world.
3) Melbourne (33%)
Offering something different to the top two choices, Melbourne offers a great coffee shop culture, beautiful botanical gardens and idyllic riverside walks.The laid back lifestyle of Melbourne has landed it third on the dream location list.
4) Los Angeles (22%)
The city of angels and the home of Hollywood, Los Angeles has a lot to boast. From a golden sand coastline with a huge surf culture to theme parks, relaxing gardens and the most powerful companies in film and television, 22% of our respondents wanted to brush shoulders with the stars.
5) Perth (21%)
The dominance of Australia in the top ten continues here, as the west coast city enjoys good beaches a world-class zoo and aquarium.
At the other end of the scale, Bahrain was identified as the least desirable place to live for Brits,with only 3% saying they'd dream of moving to the island in the Persian Gulf.
The top 5 "nightmare destinations" to live:
1)      Bahrain (3%)
2)      Deli (3.5%)
3)      Mumbai (3.5%)
4)      Beijing (4%)
5)      Moscow (4%)
Here at Robinsons, we have a dedicated International division which focuses only on moving overseas. If you're considering an international move, make sure you check out the worldwide movers section of our website.
Photo Credit: Pexels