Unlikely expat jobs around the world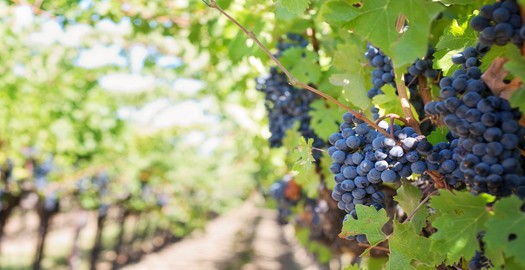 If you're considering a move overseas, your job often plays an important role. Here at Robinsons, we recently took a look at some of the most 'in-demand' jobs for Brits wanting to start a new life overseas – as well as some of the more unusual roles currently sought.
Based on data gleaned from our 15,000 international relocations completed in the last 12 months, we have cross referenced our most popular emigration destinations – Australia, America, Canada, New Zealand and Spain – with the most in-demand jobs in each country.
And while medics, engineers and the professional services are in high demand across the board, there are also a few surprises, with New Zealand needing bee keepers and wine makers, Canada in short supply of chefs, and Australia wanting map makers!
Most unusual jobs across five most popular destinations
1)       Bee Keeper (NZ)
2)       Wine Maker  (NZ)
3)       Stallion Master (AUS)
4)       Cartographer (AUS)
5)       Locksmith  (AUS)
6)       Chef (CAN)
Australia
For those considering Australia, the most in-demand sectors are currently medical (including doctors, sonographers, nurses, dentists) the professional services (accountants, lawyers), engineering & construction (architects, project managers, surveyors), as well as teaching, telecoms & IT, and skilled-trades.
However, there are also some more unusual roles including Cartographer (a map maker), locksmith, shipwright (specialist ship builder), lift mechanic, forester and stallion master (horse trainer). And with the average Australian wage currently around \$72, 000 (£42,700), it's a lot more appealing than the UK equivalent of £28,000.
USA and Canada
Meanwhile, in America, the currently most in-demand roles are for pharmacists, who can expect to earn an average of \$113,000. However, software engineers are also in demand, commanding a median annual income of \$90,530, while physical therapy and speech language pathology also make the list.
Heading further north to Canada, the most in-demand roles are for Restaurant and Food Service Managers, medical professionals, construction workers in a variety of sectors, and chefs or cooks.
New Zealand
New Zealand, the furthest-away destination on the list, is geared towards agricultural roles, as well as construction, nursing and engineering. However, it is also after a more niche skill-set, including Apiray (bee keeping), Arborary (tree surgeon), beef and chicken cattle farmers, and wine makers.
Spain
Finally, for those considering a move to somewhere closer to home, then Spain is currently after professionals with engineering, customer service, IT, finance, online marketing, skilled trades, and language teaching experience.
Photo Credit: Pexels