Top expat countries around the world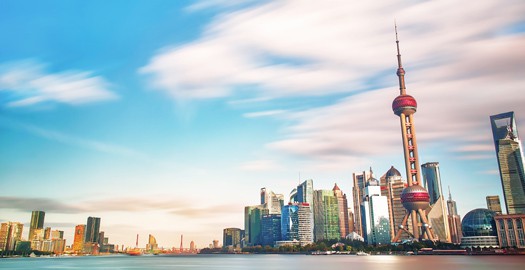 An estimated 1 in 10 Brits are currently living permanently abroad. The Expat lifestyle is becoming increasingly more common and as more and more of us head for pastures new, we were interested to see what locations the Great British public were choosing to call their new home. From short moves to Europe to longer journeys as far as the Americas and Australasia, we've broken down some of the most popular places Brits love to relocate to, based on various factors such as the economy and child raising.
China
China is ranked first for Expats according to the HSBC annual expat explorer survey 2013. For those looking for a higher salary and a better quality of life, China is the ideal destination. Beijing, home of the 2008 Olympics is particularly popular with expats, increasingly so for journalists, diplomats and foreign correspondents.  However, China does score poorly with those looking for somewhere to raise their children. British expats may also need to familiarise themselves with the cultural quirks of China.
Australia
An obvious and ever popular choice for Britons is to relocate to the fellow English speaking Australia. Although Sydney may seem as though it would be the popular option, Perth takes the top spot according to a survey on movehub.com, partly due to the boom in mining over the past decade. Situated on the West coast of Australia, Perth is seeing a current rise in wealth for trades such as electricians and builders. Of course there is a catch, as the wages have gone up so have the prices. Perth is now Australia's most expensive city, and the eleventh most expensive worldwide. Alternatively, a quieter and cheaper option is the city of Adelaide.
Germany
Germany is the highest populated European country to which 100,000 Brits call their home. A surprisingly small number considering British citizens do not need a permit or visa to live and work in Germany. If you are looking for child-friendly vibrant cities with a relatively good economy, Germany could be the place for you. The southern city of Munich is a popular for choice for expats working in the IT industry.
USA
The US falls just outside the top ten for expats according to the HSBC annual expat explorer survey 2013, but America remains the land of opportunity for many UK expats.  America is a popular choice for expats raising children abroad, with a particularly high level of education and quality of life. The US also offers an excellent standard of housing, however expats struggle to organise healthcare and struggle to adapt to the commute. Obtaining the relevant paperwork to relocate to the States can be tough, however as the home to some of the most vibrant cities and stunning beaches around the world, the USA continues to be the dream for many potential expats.
France
The city of Paris is enough reason for UK expats to relocate to France. As with Germany, British citizens do not need a permit or visa to live and work in France. France is a place of culture and holds the convenient that it is  just a short journey back over the channel to visit friends and family in the UK. Media, creative industries and work within the social services are popular employment options within France.
If you're considering a move abroad, be sure to check out our dedicated nation pages of your prospective hew home, and check out our services for international moves.
Photo Credit: Pexels