What is the Best Way to Ship Furniture to USA?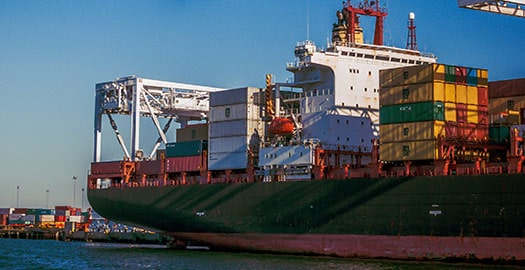 The USA is a leading destination for Britons relocating abroad and is it any wonder why? English is the most commonly spoken language and it is also home to the world's highest roller coaster located in Ohio.
But there is more- America also has the world's seventh deepest lake the Crater Lake in Oregon; Montana has three times more cattle than people, and the biggest popcorn plant is located in Iowa!
It is understandable why the country is such a popular hotspot for moving overseas. However, relocating to any country has its potential pitfalls so if you have decided to swap the Union Flag for the Star- Spangled Banner, here is a guide to help you ship your furniture.
It is not advisable to ship belongings during public holidays because this can increase the shipping costs, your flight prices and your items will get stuck in a back-log of traffic. Robinsons recommend you to ship during term-times.
Sea freight really is the best mode of shipment. The internal height of most shipping containers is around 8ft, so tall items like a wardrobe can stand upright and the contents will barely move.
Avoid shipping your car or food/drink
Cargo has to undergo pre-clearance before shipment can commence and customs are quite particular about shipping certain items. Robinsons strongly discourage people from shipping food or alcoholic beverages as plants as these are prohibited. You will not be able to import your motor vehicle so you will need to sell this first.
The time it will take to ship your furniture to USA varies. Port-to-port transit times are between 7-12 days to New York; 13-15 days to Miami; and 25-29 days for Los Angeles.
Make sure you safeguard your belongings from any damage that may occur during transit by packing your furniture securely. If you want the best packing techniques and delivery inspection, use a removal firm that is a member of the British Association of Removers (BAR). We are a member which means we maintain high standards of facilities, equipment, staff training and operational procedures.
Labelling is the best way to ship your furniture. Prepare the cargo by labelling each carton and every single item in a detailed inventory. This will minimise the risk of anything getting lost.
If you are really unsure, check out the official US Customs and Borders Protection website for more information. Now you know the best way to move your furniture, request an online quote today.