Why Move From the UK to USA?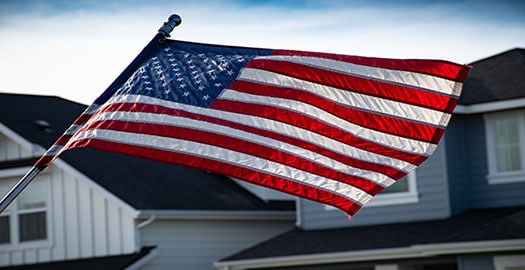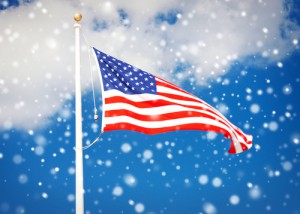 It is estimated that there millions of Britons living in America. The last known study was in 2006 when it revealed that 3 million Britons live in America, and 24% were thought to be pensioners.
Despite this occurring over six years ago, America remains a popular hotspot for people relocating overseas. But why? Why are so many people moving from the UK to the 'land of opportunity'?
Could it have anything to do with the American Dream- which sets out the opportunity for prosperity and success?
Just like many other places in the world, America is battling tough economic times. Emigrating to any country will deliver certain pitfalls however; the key is to thoroughly research the destination beforehand in order to make an informed decision.
If you are considering swapping the Union Flag for the Star- Spangled Banner, here are some reasons why you should make the move.
More and more students are looking further afield and heading to universities in the United States, as they offer more broad-based course options. Anthony Seldon, one of the UK's most prominent head teachers, claims that about 40% of sixth formers want to go to US universities, and the expectation is that many of these enthusiasts will actually enrol.
Universities across the pond are well-funded and therefore students can save money in contrast to the higher tuition fees in the UK.
Summer in America is a lot different to the UK. Obviously each region differs but predominantly, the weather is hot and humid and the nights have much more pleasant temperatures.
Winter in the UK tends to be mild and damp but in the US, the weather is cold and snowy; perfect to wrap up warm with the loved-ones and build snowmen.
Nonetheless, we must mention that the United States can experience severe tornadoes, hurricanes and thunderstorms.
America is the Promised Land; many people move there to further their career aspects and experience a better quality of life. The country is climbing out of the recession steadily and job opportunities are increasing.
For example, if you want to become a successful actor or actress, Hollywood is the perfect location; or alternatively, if you want to land a modelling contract, New York is the hotspot.
The top 7 industries which are projected to grow fastest by the year 2018 include;
– Management, scientific and technical consulting services
– Computer systems design; social assistance, except child day care
– Software publishers
-Scientific research and development services
– Health care
– Employment services
– Construction
– Child day care services
– Advocacy, grantmaking and civic organisations
-Educational services
If you want to move across the pond, check out our helpful guide on shipping furniture.