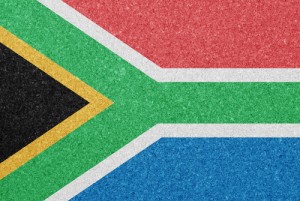 South Africa is a very popular hotspot for Britons relocating abroad.
The country is a fantastic destination; did you know that it has the longest wine route in the world, the cheapest electricity on a global scale, and it has the highest commercial bungee jump standing at 710 feet?
Is it any wonder why so many people are moving there for a better life overseas, but how long does it actually take to move there? This expert guide will help you so you know when to start the preparation.
The most cost-effective method to move your furniture and belongings is via shipping. How long will the removals process take?
For a Full Container Load, allow a door-to-door transit time of 6-8 weeks. A Shared Container Shipment – known as groupage – will be cheaper but will take longer; around 10-12 weeks door-to-door.
You will need to apply for permanent residency via the South African Department for Home Affairs. In terms of granting Permanent Residency Permits, importance is placed on people that will make a meaningful contribution to broadening the economic base of South Africa.
For Permanent Residence Permits, there is a waiting period of 30 days in contrast to 'Direct Residency Permits' and 'Residency on Other Grounds Permits' which have a waiting period of eight months.
If you plan on taking your pet dog or cat with you when you move to South Africa, please note that they must have a valid rabies vaccination. The first rabies vaccination must be given no more than 12 months and no less than 30 days before the date of import. In the case of a booster rabies vaccination, the vaccination must be given no more than 12 months before the date of import.
Quarantine of 14 days will be imposed on some dogs, depending on the country of origin.
South Africa is a long way across the pond; the distance between London and Johannesburg is 5609 miles (9027 km) so it will take you around 11 hours to fly to Johannesburg and on average 11 hours 30 minutes to fly to Cape Town.
Depending on where you plan to move to within the country, the time duration will differ as it takes longer to fly to the south coast as it does to fly to the north of the country.  
Now you know how long it takes to move to South Africa, you can start to plan your removal. Take the first step by getting an online quote.