Insurance to consider when moving abroad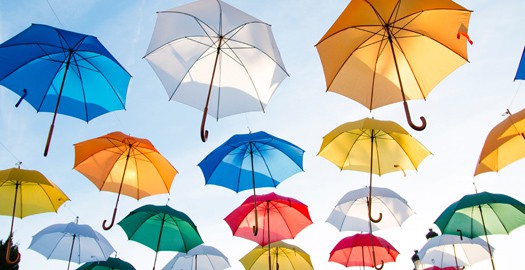 If you're moving abroad, or just considering the big move, you need to seriously consider the different forms of insurance you're going to need. There are a lot of misconceptions and false truths flying around when it comes to the types of insurance required, so we're going to look into and point out a few of the most important types available and exactly why you need them.
Health Insurance
If you're moving abroad, there's a good chance the local healthcare system won't be comparable to the NHS. Getting some international medical insurance will ensure you're properly protected, no matter where you end up.
Even if you're moving to within the EU, your EHIC card won't necessarily work if you're relocating permanently, as the NHS is a residency based healthcare system. This means that if you're travelling, you can claim reduced costs or free care, but once you move you're either going to need to register with the local health systems or get insurance. One thing in particular to watch out for when getting international health insurance is that it covers emergency evacuations as you won't want to end up footing the bill for this.
Double check there are sufficient support services on offer to talk to someone who speaks English and can advise you on local medical issues. For example, AXA PPP International have a 24 hour medical information helpline, and this is the type thing a good provider will offer and what you should be on the lookout for.
It's also worth noting that travel insurance and international health insurance are not the same thing.
Vehicular Insurance
This is one you'll want to check with your current provider. It may be that your vehicle is covered for other countries, but there's a good chance it won't be. Before you move, make sure your current provider will offer cover (some include the EU as standard).
If this isn't the case, you'll have to lump out for a provider that does cover where you're moving to, even if it means you'll ending up paying two lots of premiums sadly.
The AA offer insurance that covers 90 days of 12 month policy abroad, meaning you could move three months before your AA policy ended then get a local insurer to cover you from there. Alternatively, if it's a permanant relocation that you're undertaking, it may be easier to leave the process until you're settled in your new country and looking for a new vehicle.
Kidnapping Insurance
While it might sound a little far-fetched, depending on your country of relocation, it might be a necessity (particularly if you plan on moving to certain parts of South America, Africa or the Middle East).
If you're moving for work, then chances are your employers will have kidnapping insurance for you if it's necessary, but this is certainly the sort of thing you should be checking on.
Of course, if you're not moving for work, then this is something you'll have to put serious consideration into. 
Contents Insurance
When it comes to relocating your possessions, Robinsons provides a wide number of insurances to put your mind at ease, and this includes contents insurance throughout your move.
Your International Move Coordinator will provide you with the necessary documentation to complete. The form has been designed to be as simple as possible. However, it will require you to list all the items you are moving, together with their replacement value.
This guest post was written by Philip Crothers.
Photo Credit: Unsplash