Keep your new home clutter free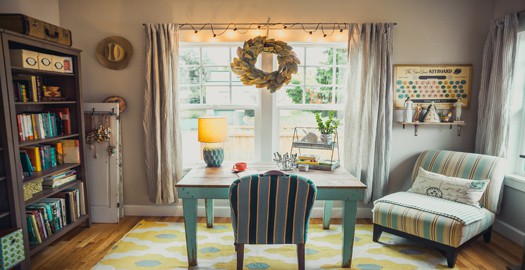 When you come to move home, you'll begin to realise just how much of a hoarder you've been whilst living in your home. When moving time comes around, you'll be swamped with old possessions and tatty items of decoration that you might not necessarily need in your shiny new house. If that's the case, your best option is to have a clear out, and even if you're not willing to throw things out, you need to make a decision on what gets transported into your new property. Storage is a great option when it comes to decluttering for your new home, and even though you might think you can handle self-storage, the best option in many cases is to get it done by professionals.
Take price into account
Moving house is a costly process, and you'll undoubtedly be wanting to keep your costs as low as possible. If you're exploring storage options, make sure that you take into account that self-storage isn't always the cheapest option. Just because it seems logical the cheaper option is lugging items into storage yourself, it definitely isn't the case. In fact, it's commonly the case that people who hire professionals like Robinsons to carry out their storage requirements save around 30 to 35%.
Avoid the labour
With a house move, there will be many menial and laborious tasks for you to carry out. With that in mind, I'm sure that you'll do anything possible to spare yourself the torture of humping your many boxed possessions into storage. You don't want to waste your weekend off packing and driving goods to self-storage, so getting storage professionals to do the job is by far the best option.
Have peace of mind
There is a reason that you put items into storage rather than throwing them away, and that's because they're items that you're fond of. The last thing you want is for your stored goods to be stolen. If the worst were to happen however, opting for Robinsons storage means that you're comprehensively insured on all your goods for up to £50,000. Not only is using a professional service more cost effective when it comes to insurance, it'll give you ultimate peace of mind.
Facilities
With multiple locations around the UK, Robinsons is ideal for your storage needs. Each facility is securely alarmed , meaning that your you can be safe in the knowledge your goods are secure. We pride ourselves on each storage facility being clean, dry and free from pests with regular control checks. We know that your stored items could one day make their way back into your living room, so you'll expect to get them back in the same condition as when you stored them.
Make sure that you head over to the dedicated storage section of our website to see all the benefits of using Robinsons storage and get your free quote.
Photo Credit: Pexels