Guide to Moving To Australia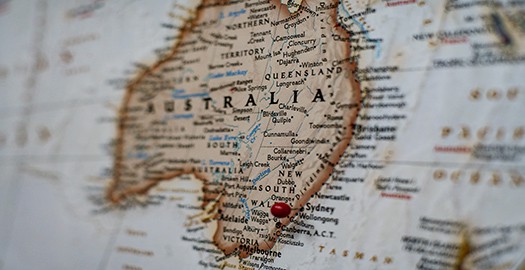 A recent survey by The Sun newspaper revealed that almost half of all Britons are seriously considering moving overseas. The study found that 48% of people want to get out of the UK and Australia is the number one relocation hotspot.
With so many Brits deliberating emigrating to the Land of Oz, here is an expert guide to moving Down Under. Australia is a fantastic destination to start a new life in and it offers numerous benefits.
So here are 5 top tips to consider before relocating.
The summer season is typically between December and February and they tend to be hot and dry. On average, most residents wear sun cream that is at least 30 SPF to protect their skin but the fantastic climate makes it perfect to enjoy water sports and the beautiful beaches.
The country uses the 230C 50Hz electrical supply so if you are emigrating you will need to use plug adapters for your appliances. If you plan on staying a long time perhaps it may be best to replace the plugs.
Business hours and holidays
Trading hours are the same as the UK with most starting at 9am and finishing at 5pm. Large stores and businesses like big supermarkets will stay open until 9pm. With regards to holidays, the major ones consist of Christmas, New Year's Day and Easter but they also have Australia Day which is celebrated on 26th January. Anzac Day is a national day of remembrance in Australia and is celebrated on 25th April.
Crime is the same wherever you relocate to, particularly in larger cities, but the emergency services number is 000. It's free to call and will put you in touch with the police, fire and medical assistance.
In Australia, tipping is not compulsory. If you receive a good service, you may tip as a gesture of goodwill but it is not required. A 10% tax and service charge is automatically added to restaurant bills.
If you want to know more information on specific areas of Australia such as Sydney, Adelaide and Melbourne, click here.
Photo Credit: Unsplash