Expat lifestyle: Berlin city guide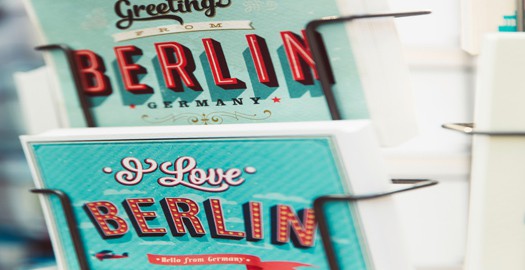 Another capital city which sees an influx of foreign workers, and an increasing number of expats, is the German capital of Berlin. If you're planning to relocate to one of the more popular  cities in Europe, here is our guide to the expat lifestyle.
Size
Berlin is a huge city, however the capital is very much spread out, making it oddly deceptive to navigate. It's unlike our capital when it comes to transportation, as the requirement for instant transport is not as in demand; it might be a capital city, but it certainly doesn't have the hustle and bustle that makes London one of the fastest paced cities in the world. It's hard to simply understand when looking at a map, but once in the city, you'll realise just how spread out things are in the German capital.
Transport
As with most cities, there will be peak times, where the streets will become incredibly busy, however one way of navigating the Berlin streets is to take in the sights and sounds of the city on a bike. The public transport system is good, and regular, but it's not always the most efficient method of getting around. Cycling is a great option, as it's fast, cheap, and just lovely in the warmer months. For a big city, it's also relatively safe for cyclists, with paths just about everywhere and drivers being seemingly well versed in watching for bicycles.
Be a tourist
As with any new city, upon your arrival, it's worth taking some time to simply view your new home as a tourist. Wandering around at your own leisure will give you a feel for your new home, and the relaxed nature will mean you can take in key areas and locations around the city. Berlin is a huge city with an abundance of historical and cultural landmarks, so you won't be short on areas to visit. From the remains of the Berlin Wall, to Brandenburg Gate and museum island, head out within your first few weeks in the city and begin to get your head around your new home.
Park
It might not have the luxurious beaches of the more alluring destinations like Sydney, however that doesn't mean Berlin is lacking when it comes to finding a spot to relax and unwind. The Tiergarten is a large urban park area located in the Mitte area of the city. Encompassing iconic landmarks including Brandenburg Gate and the Berlin Victory Column, it's an idyllic park spot to head for a relax when the weather is nice. You might not have sand underfoot and rolling waves that you'd get from Bondi beach, but the huge and relatively secluded surroundings of the park make for a perfect city centre getaway. If you;re planning to take on the expat lifestyle, make sure you check out the dedicated section of our website, and check out what we can do to aid your international move.
Photo Credit: Pexels