Expat lifestyle: The Sydney city guide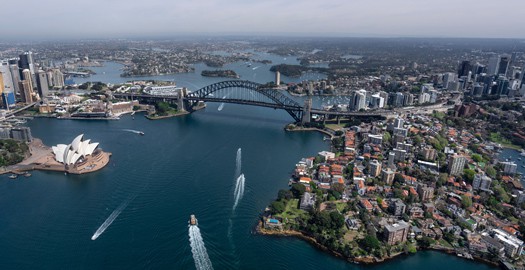 When it comes to nations our customers target when looking to take on the expat lifestyle, there aren't many more popular than Australia. With warm weather, iconic cultural landmarks and beautiful beaches, Sydney is one of the country's hottest locations. If you're looking at a relocation to Aus, and are considering Sydney as your new home city, here is our expat guide.
Weather
We all love to complain about the British weather, and with dark cold winters now on the horizon, you can be excused if your mind starts to wander and begins considering the big move around the world. Sydney is blessed with, for the most part, with a warmer climate than us in the UK. With generally warm summers and mild winters, making the city a comfortable one to live in year round. If you're searching out warmer climes in your new home destination, Sydney is good choice.
Beaches
Making for the perfect pairing with the warm weather, Sydney boasts some of the world's most stunning coastlines. With some of Sydney's most stunning beaches located within a mere 10 miles from the city centre, you don't have to travel far to escape the hustle and bustle of city life and enjoy a relaxing day of sun, and surf. With renowned beaches such as Bondi and Manly on offer, along with smaller, more secluded areas in the Northern areas, and the spectacular Sydney Harbour offering something else completely, you won't be short on areas to enjoy the sun.
The City
As with any metropolis, Sydney has plenty to offer by way of attractions, culture and landmarks. Sydney is looked upon by many expats as being a place of great natural beauty thanks to the number of parks, beaches and the famed harbour all in the city. If shopping is your thing, it has retail offerings to rival any major world city, with the centre of Sydney providing an abundance of stores. Restaurants are in plentiful supply, and the city is renowned as offering some of the best fresh seafood available in the city. As with all cities of this scale, overcrowded areas can be a problem, but that's often something that can be expected when moving to a large scale city.
If you're looking at the expat lifestyle and fancy heading off to Australia for a new life, make sure you check out the international removals section of our website.
Photo Credit: Pexels