How Much Does It Cost To Move To New Zealand From The UK?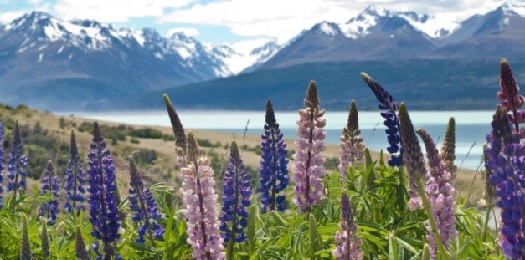 New Zealand is a very popular hotspot for Britons relocating abroad. The country has topped the NatWest International Personal Banking Quality of Life Index as a good place to live, work and educate children.
What is more, the World Bank has reported that New Zealand is the second easiest country in the world in which to do business; and unlike the real estate market in the UK, the property market is affordable and alive.
So with more and more people ranking the country as a top living destination, here is a financial guide.
Taxes
Every country has its own tax arrangements and in New Zealand you can benefit from no inheritance tax, no stamp duty on property transactions; and no capital gains tax on real property and on profits from the sale of some equities.
You may qualify for transitional tax residence status which provides a four year tax exemption for new migrants.
Shipping
Sea freight is the most cost-effective transportation process than land or air for shipping anything from a single item to a full container load. When planning your budget, bear in mind the cost of moving your belongings, insurance, time and storage costs.
As a guide, we advise consumers that it costs around £3800-£4800 excluding insurance.
Transportation
As well as transportation for your possessions, you will need to book a flight for yourself to the country and this won't be cheap. On average, flights range from £760- £2100 depending on what class you sit in.
Pets
If you want to take your pet with you there will be costs involved. You will need to pay a vet before you go as part of a medical check; here they will have to implant a microchip for identification purposes, and as of January 2012 dogs and cats are required to have a rabies vaccination and rabies titre test.
Furthermore, you need to pay for the animal to be transported and on average; to fly a cat or a small dog to New Zealand from the UK will cost around £1,500.
Then you need to buy a permit to import into New Zealand and this costs NZ\$166.6; and your pet will need to be placed in quarantine for at least 10 days and this will cost you approximately between NZ\$1200 and NZ\$1,800 per animal including transportation from the airport and MAF inspection fees.
Property
We advise you to initially rent temporary accommodation until you are settled but when you are ready to buy property in New Zealand; you should find it fairly easy. As aforementioned, there is no stamp duty and according to Right Move, the estate agent's fees are typically paid by the seller of the property.
Here is a breakdown:
Solicitor's fee – NZ \$1,000 to \$2,000 depending on the extent of the search to be carried out
Valuation fee – NZ \$400-\$500
Transfer fee – NZ \$50-\$70
Building inspection report – NZ \$400-\$500
Land Information Memorandum – contains information from the local council on the boundaries, building consents for the property etc. NZ \$100-\$400
So now you know how much the removal costs. Are you moving to New Zealand? Get an online quote today!