How Much Does It Cost To Move to Canada?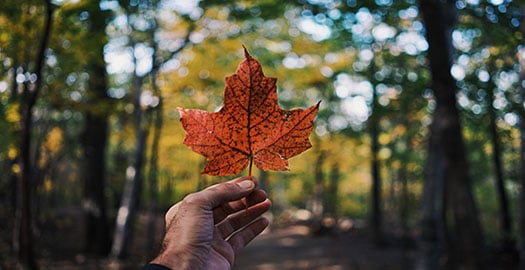 Canada has one of the highest immigration rates in the world. It has around 250,000 new permanent residents each year; and it is the second largest country in the world, so the wealth of opportunities is vast.
Moving to the hotspot is definitely exciting but fundamentally, at what price does it come? Moving abroad is obviously going to incur a certain amount of expenditures such as shipping.
How much does it actually cost though?
Here is a financial guide to moving to Canada:
The Canada Revenue Agency is responsible for all tax arrangements in the country. You usually become a tax paying resident when you officially have residential ties to Canada, so when you physically move. Nonetheless, you may be except from tax if your original country has entered into a tax treaty with Canada.
It is important to note that Canadian tax rates are higher than many countries in the world; and as a resident, you will be taxable on your worldwide income. If you have any additional income from foreign business investments, or property outside Canada, you may need to research the impact it will have on the amount of tax you need to pay.
When it comes to transporting your belongings, sea freight really is the most cost-effective solution. Take into account the insurance premium, the storage costs as well as the shipping.
As a guide, we advise consumers that it costs around £4,000-£6,000 excluding insurance.
You will, of course, need to transport yourself and your family to Canada. Where you fly to in the country will affect your flight time and cost, as it will take longer to fly to the East coast as it does to the West.
On average, flights from the UK range from £450-£1400, depending on what class you sit in.
If you want to take your pet with you, there may be costs involved for animal vaccination and quarantine. Enquire via The Canadian Food Inspection Agency (CFIA) site to see if your pet needs treatment before entering the country.
You will need to get your pet vaccinated against rabies if you are taking your dog from a non-rabies free country, and if your pet is more than three months of age. Domestic cats and dogs do not need to be quarantined. Inspection fees may apply however.
We advise you to initially rent temporary accommodation until you are settled. The average rent, depending on the location, will be about £220 a month for a room, and up to £1255 a month for a luxury apartment or a large house.
Check out this guide on buying property in Canada.
So now you know how much the removal costs are, for moving from the UK to Canada. If you are considering moving there, get an online quote from Robinsons today.
Photo Credit: Unsplash