Cheapest places to be an expat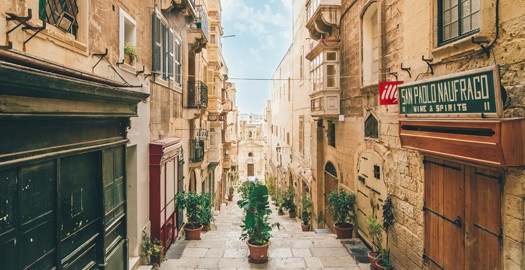 In a time of global curiosity expats are willing to travel further afield and sample the unknown as they look to shake off the shackles of British living. This is coupled with growing financial insecurity and fluctuating currencies which means that those leaving the UK are looking to get as good a value as they can for their uncertain looking pound. We've compiled a guide of some of the lesser known expat destinations which offer some of the lowest living costs in the world.
Ecuador
Located in a remote part of South America, Ecuador has proved increasingly popular with retirees thanks to its superb weather, good cost of living and outstanding healthcare. A nice rental property is easily attainable for around £200-£300 a month while the warm climate means that heating bills are pretty much nonexistent. Expats qualify for healthcare providing you pay a small monthly fee and work is much easier to come across than in many of the more prominent western countries. All this and we're yet to mention the beauty of the country which offers some breathtaking mountain views and vast open spaces. Need more convincing? Well the Ecuadorian currency is the US dollar which the British Pound is performing incredibly strong against so you'll get much more for your money.
Belize
Up until now, Belize has stayed off the radar of most, but expats have been aware of this little haven for some time and new initiatives are ensuring that more and more are packing up their lives and moving to the Central American coast. The retired persons' incentive programme means that expats can live in the country tax free proving they're over 45 and meet some not so stringent criteria. The cost of living is low and the slow pace of life makes Belize an attractive prospect for those looking to escape the bustle of UK's most hectic cities. The transition is also an easy one to make as Brits are amongst the most popular nationality in the country and even the official language is English meaning you're likely to meet likeminded people and feel a real sense of community in this ideal retirement retreat.
Malta
Just south of Sicily, Malta enjoys a typically Mediterranean lifestyle with a fantastic climate which promises beautiful weather all year round. The island, which is smaller than Leeds, has some of the most fantastic architecture, a lot of which predates Stonehenge, and the blue seas which surround it more than match the idyllic fantasy which most expats dreamt of.  The cost of living is substantially less than the rest of mainland Europe and the UK and it has also improved over recent years in terms of dining and entertainment which means you can enjoy seeing your money go further. The Maltese have a very tight knit community and it doesn't take long to fit into the way of life here and feel part of the Malta identity.
If you're planning on moving abroad don't hesitate to get in touch with our International Removals specialists.
Photo Credit: Unsplash