Advice for first time buyers-Part 2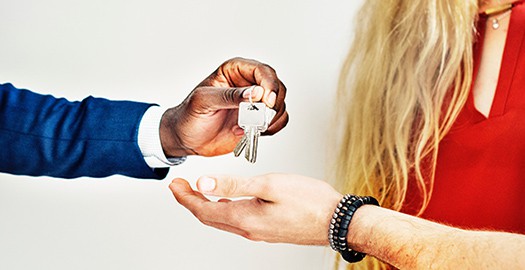 If you have the opportunity to buy your first home, but feel a little uneasy about the the buying process it's important to take on all the advice you can. As it's a lot of money to part with, buying your first home can be a nerve-wracking experience.
Whether you have a particular property in mind, or you are open to viewing many homes on the market, here are some top tips that will help you to buy the right property:
Negotiate the price
If you have a maximum price you are willing to pay, try and negotiate to get the best deal. Getting a lower price for the property may give you some spare cash for decorating your home or even adding a conservatory or extension to make the property more spacious. Estate agents will try to help you to make the right decision so talk to them about the price as they can be flexible.
Deciding on a mortgage
Applying for a mortgage can be another difficult feat when you're buying a home for the first time. When looking for a mortgage lender, research a vast number of lenders to check that they are reputable and won't charge you too much interest. Working out your monthly repayments will help you manage your finances, ensuring that you are not committing too much of your monthly wage to these payments.
Compromise on your property
Investing in your first home can be a big risk, so it's understandable that you should be picky when choosing your new home. However, it's unlikely that you'll find a property that will have everything you need and require. Making a list of what you need from your home is a great way to begin. If you've always hoped to have a garden, ensuites and additional storage space you need to compromise something in order to find your perfect home.
Whether you are thinking of buying a home in a nearby area or overseas, Robinsons Removals offers expert advice and a professional removals service.
Photo Credit: Pexels