Advice for First Time Buyers-Part 1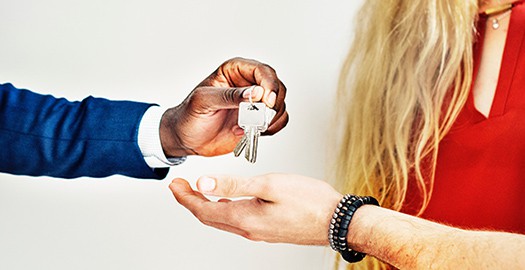 Getting onto the property ladder for the first time can be a very daunting yet exciting experience. If you're planning your first home, it is very easy to get carried away and fall in love with a property without considering the advantages and disadvantages.
Here are five top tips that will ensure you make the right choices:
Making a quick decision
A new survey conducted by Rightmove, the online property company has revealed that 30% of homeowners decide to buy a house as soon as they get through the front door. Although it is tempting to see a property from the outside and fall instantly in love with it, it's best to think about your budget long-term and view several properties. Comparing a few properties will help you to see if the property is good value for money and will ensure that you make the right decision.
Take your time during the viewing
It sounds obvious but when you're planning a viewing, make sure you have plenty of time to look around the property to consider what will be included in the property price and what additional costs could be involved for you.
In order to save money, make sure that your existing furniture matches the features within the property which will save you the trouble of buying new sofa's, tables, chairs and storage units.
Checking the rooms for any signs of damp or cracks in the paint will also prevent you from having to deal with any future problems with wall cavity's and insulation.
Ask questions
Make a note of any questions you may want to ask about the house or the local area when speaking to the home owner. Find out whether the current owners are planning to rent or buy their new property, as if they choose to rent you can move in sooner.
Whether you are a first time buyer or you have moved numerous times before, contact Robinsons for a professional removals service.
Photo Credit: Pexels