3 Top Tips for Downsizing Property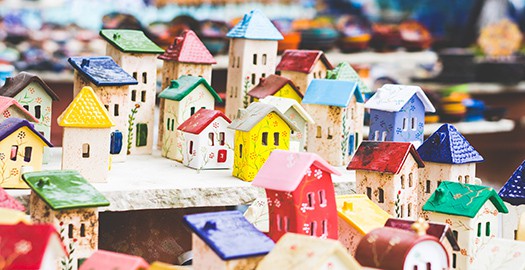 Last month we discussed why downsizing is a good move. Moving into a smaller property can be a great decision for many homeowners, especially people who plan on retiring.
There are numerous benefits to downscaling; financial reasons to cut back on expenses, little maintenance, reduced household bills, release equity, and make the setting more homely. Whatever your motive is for downsizing, it can be a brilliant step forward.
But it can be a difficult process to move to a smaller property; the moving ordeal can be stressful and time-consuming so here are 3 top tips from the National Association of Estate Agents (NAEA) to help you economise.
You need to be realistic; if you have a bigger home you are bound to have more belongings but these will not fit into your new property so you need to cut these down to what you actually need. It is a great opportunity to sift through all your items and clear away any clutter. You don't want to be taking unwanted clutter to the new home to clog that up as well.
You really need to be brutal in terms of the belongings that you pack away. If you haven't used or worn an item in the last year, throw it away. If you feel guilty about putting it in the bin, why not donate it to a local charity or alternatively, try to sell the unused objects.
There are many different ways that you can sell your bits and pieces e.g. car boots, local newspapers, online auctions like eBay or Amazon; and social networking groups on Facebook. It may be that you can sell some of the furniture to the person who is buyer your house.
If your dining table, bed and couch are too big for your new home and you need new ones, bear in mind that new furniture can take up to six weeks to be delivered. Take this into account during the move process so you can time everything to be delivered as soon as you move in. Or you may end up eating your takeaway off the floor and sleeping on the couch!
Another key point is to ensure you have the adequate dimensions of the smaller property and an access point for the furniture to get into the house.
If you need help moving within the UK, get in touch with us today.
Photo Credit: Unsplash