Why Downsizing Is a Good Move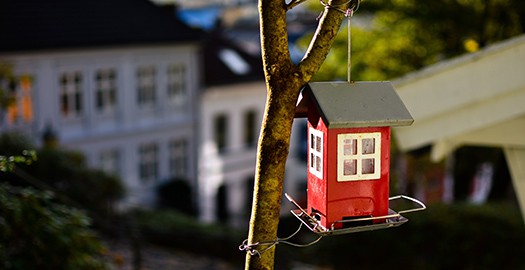 There are many reasons why people look to purchase a smaller property. Some people choose to downscale due to retirement; others opt for a smaller house for financial reasons to cut back on expenditures. Whatever your motive for moving home, rest assured that downsizing can be a good move.
The Independent has recently published an article on why economising is the way forward. A recent survey by Rightmove revealed that 40% of those planning to sell in the next year were motivated by a desire to trade down.
Here are some of the top excuses to sell up as well as our expert tips.
Maintenance
A smaller property means fewer rooms to clean and a smaller garden to upkeep. It will take you less time to clean the house from top to bottom and you will find that it is much easier to maintain on a regular basis. Therefore you have more time to spend with the family and boost your quality of life!
Remember though that the space is more confined so it can get clogged up with junk easily so you need to keep on top of it.
Reduced household bills
The space is a lot smaller to heat so your energy bills and day-to-day living costs should be cheaper. Take advantage of the extra cash with an annual family holiday, or alternatively, use it towards paying off your outstanding debt levels.
Homely
When the children grow up and leave the nest, parents often find that the house feels empty. With so many rooms spare, it can feel too big and impersonal but by downsizing, you can regain that cosy atmosphere.
Equity
The property market is bordering on uncertainty at present but homeowners can reap the benefits of their built-up equity and downsize to release some of their assets. These funds can be used for various reasons; to fund education or pay off debts etc.
New dreams
By moving house, you can look for certain features which you always dreamed about. Did you always want a house in a certain location? There is potential to achieve this with your new UK removal.
So before you decide to downsize, take into account the various legal fees and costs that occur and make sure the move is right for you. It is pointless moving into a smaller home if you plan on extending your family in the near future.
Photo Credit: Unsplash