Your checklist for the moving day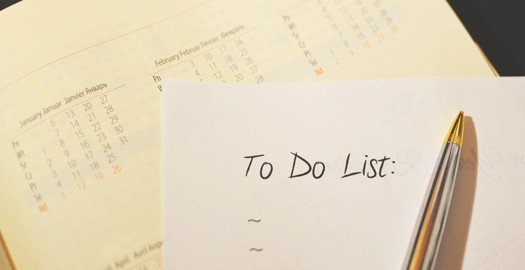 1. Be relaxed and patient: On the day of your big move there will be a lot of things going on and a lot of things to wait around to happen. From waiting for the removals company to pick up, the van to be loaded, to arranging the arrival of the keys as well as all the final packing to be unloading into you new home. Make sure you have a checklist and go around each room to see what is left and what still needs to be packed away.
2. Strip all the beds and windows: Make a box for each of your rooms and put all the bedding, curtains, blinds etc into one box so unpacking is made easier.
3. Read your meters: Make sure that you read your electricity, gas and water meters on the morning that you move then call your suppliers with the final readings.
4. Switch off all of the gas, electricity and water. It may be the case that the new homeowner isn't moving in for a day or two. Make sure you leave a note on how to get it back on again.
5. Children and pets: It's a good idea to send your children and pets somewhere else for the day so you don't have to worry about them during the move. If they are staying with you then make sure you keep them away from the removals team so they are not in the way.
For more advice and information on moving then speak to the team at Robinsons today for all your removals needs. The team are on hand ready to answer any queries or questions you have about moving home.
Photo Credit: Pexels