Uplift in US Firms Moving to Ireland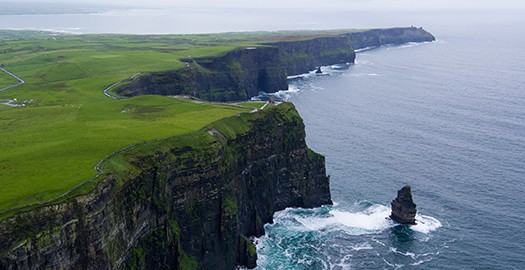 Last year, almost 40% of new businesses that bought or leased offices in Ireland were US companies and this is a trend that is set to accelerate.
One example is PayPal. They already employ around 1,500 people in west Dublin and they are expected to announce that they are going to create around 1,000 extra jobs at a new facility they are set to be opening in Dundalk, Co. Louth.
Among the rest of the companies looking to expand their office space in Ireland are internet giants Google, Yelp and Citigroup to name but a few. You can be certain that there are going to be a number of other companies who will be shipping to and from USA to sort out their new office space in Ireland.
Amongst other internet giants, Facebook are apparently looking to increase the amount of office space that they currently have in Ireland.
A number of years ago former US President Bill Clinton told American executives that they would be "nuts" not to invest in Ireland but it would seem that many of them were well ahead of him when it came to getting a shipping company and moving their business over to Ireland.
With the number set to increase you can be certain that companies like Robinsons International Removals will be seeing an increase in sales and enquiries from companies in the US who want to move over to Ireland and make the most of the opportunities that lie in front of them and the growth of their companies.
Photo Credit: Pexels