Moving abroad: Most popular tourist cities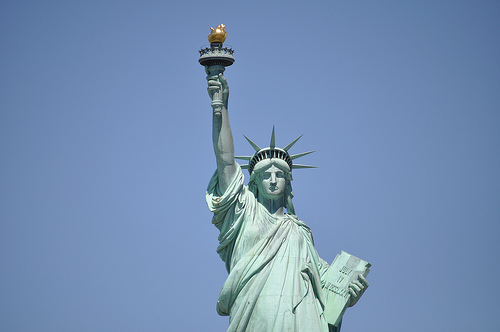 When relocating to another country, it is bound to feel like a holiday for the first few weeks and for that short time it is nice to see a friendly faced tourist from your native country. However, once you begin to get into a routine and your interest in all things tourism dries up, we guarantee you will be keeping an eye out for all those tourist free zones. In an attempt to accommodate every need of your relocation we've identified the most popular tourist spots (whether you avoid them or not that's up to you) and the best tourist-free hideaways from the most popular destinations Brits relocate to.
Paris, France
It is no secret that Paris is a fantastic tourist destination, but with over 8,000 Brits calling Paris their permanent home it is one of the most popular areas in France for Brits to move to. Obvious tourist spots include; The Arc De Triomphe, The Pantheon, Notre Dame, Disneyland Paris and of course the Eiffel Tower. Although all these places are definitely worth visiting, Paris offers other just as impressive attractions away from the flocks of tourists. A boat tour of the Canal Saint Martin is one particular highlight you shouldn't miss. Boat tours on the Seine are also available but bear in mind you are more likely to bump into tourists. The Canal Saint Martin tour is two and a half hours long, but you'll be well entertained with most boats offering a bar on board.
Perth, Australia
Perth is a tourist magnet, with attractions like Perth Zoo being just five minutes from the city centre, and the charming atmosphere of London Court sitting amongst the city's modern skyscrapers. But once again, there are tourist free alternatives you can also enjoy. Cottesloe beach is one of Perth's best kept secrets, located just a short drive away from the city centre in the suburbs of Cottesloe town.
Melbourne, Australia
Melbourne is a popular choice for Brits looking to relocate and looking for a holiday. Places that tourists love to visit include Melbourne Zoo, the scenic drives of the Great Ocean Road, and the awe-inspiring views from Eureka Skydeck 88, the highest public vantage point in the southern hemisphere. For more permanent visitors, Melbourne hosts a variety of festivals all year long; including Melbourne's International Film Festival and several music and dance festivals.
Lisbon, Portugal
Europe's sunniest most western capital is a popular relocation destination for many Brits. Lisbon is home to some of the most beautiful architecture and museums in Europe. Lisbon Oceanarium has a collection of over 450 marine species, making it Europe's largest aquarium and a very popular tourist attraction. Previously the residence of Portugal's monarchs, the Castelo De Sao Jorge is a medieval castle which overlooks the oldest neighbourhood in Lisbon, rich with history, the castle is a well visited tourist spot. But once again, for those looking for something a little less touristy, Lisbon by boat offers a whole new insight of Lisbon, letting you get to grips with your new home from the water.
New York City, USA
Brits love New York for its wondrous ability to provide you anything at any hour of the day. Times Square, Central Park, the 9/11 memorial and Broadwayare just a few of Naw York's vast tourism offerings, and once you have visited all the popular tourist attractions (which may take a while) New York has even more to offer for permanent residents. To get a true New Yorker experience, visit the Frick Collection, a collection of over 1100 works of art from the renaissance right up to the 19th Century and visit Bloomingdales for a true New Yorker shopping experience. For those Brits feeling a little home sick there are plenty of British shops in the West Village.
If you're looking to up sticks and enjoy an ex-pat lifestyle, make sure you have all bases covered by hiring professionals to cater to your shipping needs.