Top Tips To Attracting a Sale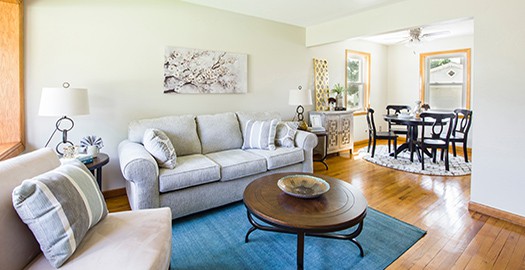 If you have been struggling to sell your home, perhaps you are not doing everything as you possibly should be to make your sale as attractive as it could be.
Read our top tips about enhancing you property and just maybe 2011 can be the year that you nab the sale and are able to sell up and move on.
And we are not talking about completely re-decorating; only a few small changes to the layout, colour scheme or lighting can make your home a sure-buy and magnet for buyers.
Find out the maximum potential value of your property. It seems a waste of time and money to spend £10,000 improving the property if it will only add £5,000 on the sale price.
The best time for selling is in the season spring and autumn because the market is slower ion the rest of the year and therefore you are more likely to get the asking price.
MAINTENANCE
It may not seem obvious, but the maintenance of the home will sway the buyers' minds as whether or not to buy it.
This means dripping taps, chipped woodwork, or a broken fence i.e. small DIY jobs need to be finished off to create that overall policed perception.
Clear the garden pathway to which potential clients walk up, mow the lawn, add a lick of paint to the front door and put on shiny new brass fittings to give that good first impression.
PRESENTATION
Inside the home, make sure it is clean and tidy, with the pots washed and put away making it as minimalistic and simple as possible. Buyers like space to be de-cluttered and mess-free to be able to envision their own belongings in there.
Placing flowers in each room creates that homely feel, smelling nice, pleasant and fresh. Avoid cooking strong food odours the night before such as fish or curry as the smell will linger. Freshly baked bread or fresh coffee is said to provide a welcoming feel to a home.
If you do want to put a little bit more effort in and you have the money to re-decorate, natural, earthy and pale colour shades are most preferable to buyers to maximise light and space.
AMBIENCE
And finally, if you have any pets it would be advisable to ask a family relative or close friend to look after them during the viewing. If the potential buyer is scared of dogs and yours is jumping up at them barking loudly it could put them off from buying the property.
Remember- be friendly, welcoming, and smile; ask them if they would like a drink and ensure they are seated comfortably.
If you follow our top tips you should be well on your way to bagging that sale and then all that is left is to find your new home and hire a reputable, quality Removals firm.
Photo Credit: Pexels