Top five destinations to live all year round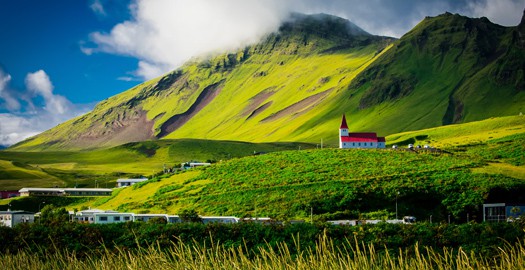 Moving abroad to live for the first time can often be a daunting process and an overwhelming experience but there is a reason people do it. Whether this is for career opportunities, retirement or simply a lifestyle choice, many chose to relocate. But if you're worrying what countries are best to live all year round then you need not as we have compiled a list of the top five.
Iceland
Perhaps Iceland is not the best country to relocate to if you're looking to bask in sunshine all day but it is commonly noted with having the happiest citizens in the world. Iceland are champions of the world when it comes to wealth, health and education and for this reason alone it must top the bill. Also noted with having a strong US like economy, Icelandic's also boast a superb work life balance.
Bulgaria
Bulgaria is a bit of wildcard but with hot summers and snowy winters, it is a sanctuary for beach goers and snow sports enthusiasts alike. Also with many party destinations and the cheapest average beverage in Europe, it is no surprise that many Europeans and non-Europeans flock to Bulgaria. This is the perfect place to relocate for those wanting a bit of everything and on a budget.
Canary Islands
The Canary Islands, like Bulgaria, also accounts for being one of the most affordable places to live around the world. However, where these two regions differ is that the Canary Islands enjoys good weather all year round and is therefore a great destination if you're seeking sun. To avoid the hustle and bustle of your average tourist, then be sure to hop between Tenerife, Gran Canaria and Lanzarote between November and April.
New Zealand
People often say that New Zealand is simply a more laid-back version of the UK but is much more than that. Having been ranked in the top six places to live by expats; it has an unparalleled health and education system. The scenery, diverse landscape and good weather are also major factors of living down under.
Malta
Malta is positioned almost directly in the centre of the Mediterranean Sea, a mere sixty miles from the Italian Island of Sicily. This tiny country offers 5.2 hours of sunshine a day – even in November! Two long beaches, colourful village festivals and a vast array of destinations for the avid culture vulture ensures that Malta has a spot in the top five places to live all year round.
If you're looking for other great places around the world to move to then be sure to check out all you need at the Robinsons Relocation blog.
Photo Credit: Pexels