How to smash-proof your packing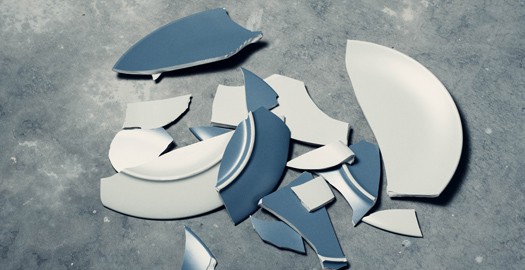 Packing up your worldly possessions when moving somewhere new can be a daunting task. Whilst jumping straight in may seem like the quickest option, even the best Tetris player might not get the best results from a rushed job.
Pre-packing
Before jumping in at the deep end and sinking, it is vital you take a few steps to ease the process at a later point.
Gather all the materials and supplies you need before you start: boxes, tape, furniture covers, dust sheets etc. Make sure you have everything you need before beginning the packing process, don't get half way through your load and realise you need to rush out for supplies.
Make sure all furniture is cleaned properly before putting into storage or the removal truck, it saves a job at the other end.
Some wooden furniture will need treating to avoid being damaged en-route. Make sure leather goods and other damage prone items are well secured and protected.
For glass objects, best practice is to cover with newspaper, drape it with bubble wrap and duct tape it, repeat this numerous times for added protection.
Start a log of all the possessions you're packing. It helps should anything go wrong, and also allows you to know exactly what is still to be unloaded on the other end.
With items that are disassembled, you may be left with small screws, put all small objects in a bag along with manuals to make sure you don't misplace items you need upon unloading.
Label up your boxes and belongings which you'll struggle to identify when it comes to unloading.
Packing tips
With important objects that you'll need immediately when unpacking, start a designated box for them. Make sure you know where the box is packed and is easily accessible, so you can have quick access at your new home.
Make sure all fragile or breakable objects are securely wrapped and have plenty of padding to ensure they're secure for transport. The last thing you need is your favourite vase arriving in pieces.
Once you're done and shipped, the rest should be straight forward. Be careful and methodical when unpacking and turning your new house into a new home. Remember to check out our website as we are always happy to help you move house without the hassle!
Photo Credit: Unsplash