Shipping to Australia: Where to Find the Best Removals Company?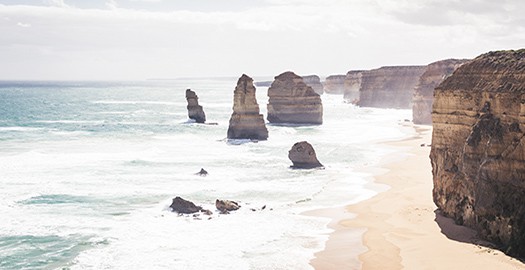 A record number of Britons are emigrating to Australia. Did you know that nearly 107,000 people arrived there from the UK from 2005-2010, according to figures from Australia's Immigration Department?
In one year alone from 2009-10, more than 7,000 British people settled Down Under which was the largest emigration recorded in recent history.
So if you too are considering moving to Australia, here is an expert guide to help you find the best removals company.
Sea freight really is the best mode of shipment to Australia. Does the removal company have the important accreditations British Association of Removers (BAR), Overseas Moving Network Incorporated (OMNI), and International Federation of International Furniture Movers (FIDI)? This is a great way to filter out the removal companies that have certifications and that deliver high quality standards.
What are the shipping firm's packing techniques like? At Robinsons, our team undergo regular training programmes to make sure they use the latest materials to ensure a safe delivery of your items. Also, our crews are also trained to know what is allowed and what is not allowed to go to Australia.
Does an item need cleaning before it goes? Your removal company should be able to tell you.
Do you have one point of contact? Many removal companies can be very large in size but at Robinsons, each customer has a Move Manager so you don't have to repeat yourself to numerous members of staff.
How much experience does the firm have with shipping to Australia? Do they know everything they need to know for a comfortable move to Australia? Can they advise you on what items you need to take?
More importantly, can they tell you what not to take and what problems your belongings might sustain when they get to the destination through the Australia Quarantine and Inspection Service (AQIS).
Is the removal firm just based in the UK? One way you can get peace of mind is to use a company that has dedicated distribution centres around the world. This offers greater access and you can sit back knowing that if anything was to go wrong abroad, there would be a point of contact overseas.
Does your removal company just make one shipment every fortnight or do they offer frequent services? Robinsons offers regular shipments so the need for unnecessary storage is eliminated. As the customer, you have the freedom to ship as required.
So there's no need to ask yourself: 'Where can I find the best removals company for shipping to Australia?' Robinsons are the experts. Get an online quote today via our quick and easy to use form.
Photo Credit: Unsplash