What is the Best Way to Ship Furniture to Australia?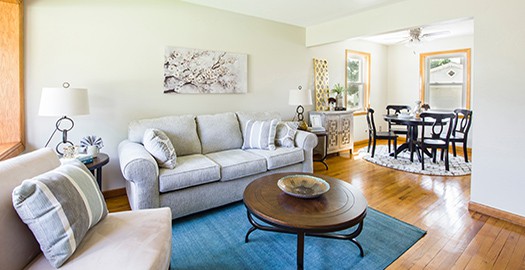 Australia is a leading destination for emigration and thousands of Britons are relocating there every single year. If you are considering moving Down Under, you'll probably want to know how best to transport your belongings.
You will probably want to sell some of your belongings before moving to Australia to reduce your costs. Most of what you can buy in the UK is also available to purchase in Australia and that may be the most cost-effective way forward for you.
However, what about your sentimental possessions – the things that cannot be replaced in Australia or anywhere else in the world? Things like cherished pieces of furniture that you inherited from a much-loved family member or the valuable antique collection you've been curating for the last 25 years? These things can go with you to Oz, and this guide will help you to understand the process and options available for you.
So, what is the best way to ship furniture to Australia?
Please note: All consignments are unloaded from the shipping container on arrival in Australia. It is not possible for the shipping container that is loaded in the UK to be placed at the delivery address in Australia without it being opened and inspected. All household goods are subject to a physical examination by the Australia Quarantine Inspection Services (AQIS) and they can hold things for up to 14 working days.
Sea freight really is the best mode of shipment for moving your belongings to Australia. The internal height of most shipping containers is around 8ft, so tall items like a wardrobe can stand upright and the contents will barely move.
The average price of shipping furniture from the UK to Australia is £6,000- £8,000 excluding insurance. This is based on a 20ft container which roughly fits all the contents of a 3-bedroom house, (assuming it cleared customs and was delivered to residence, unpacked and unwrapped).
The time it will take to ship your furniture to Australia differs. For a Full Container Load, you can expect a door-to-door transit time of 6-8 weeks. A Shared Container Shipment – known as groupage – will be cheaper but it will take longer, 10-12 weeks door-to-door.
How to protect your precious items in a shipping container from the UK to Australia
You really do need to protect your furniture from damage that may occur during transit. No matter how safe a shipping firm is; accidents can happen. You can safeguard your items with expert packing techniques and delivery inspection.
Robinsons are members of the British Association of Removers (BAR) which means we maintain high standards of facilities, equipment, staff training and operational procedures.
Labelling is the best way to prepare and pack your furniture. Label each carton and every single item in a detailed inventory. By doing so, you minimise the chances of anything getting lost.
So now you know the best way to move your furniture, check out our specialist shipping services page to request a quotation.
What about storage or other options?
If you're only going to live in Australia for a short time (perhaps you have a short contract or are simply wanting a little adventure before you settle down back home in Blighty) then you may be wondering about other options for storing your things while you are abroad.
Robinsons Relocation offers short term and long term storage options for just this situation. We can store all your precious things while you are away so that you can get them back when you return to the UK. And if you do choose to stay in Australia then we can help you ship your container over so you and your things can be reunited again. Get in touch with us to find out more.
Photo Credit: Pexels