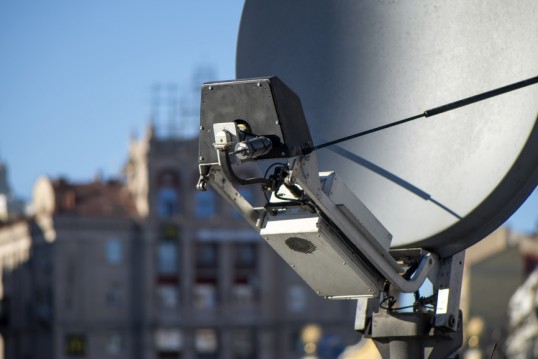 Sometimes the smallest things can be the biggest problems when moving house. Old mail that never gets forwarded onwards, Internet that's slow to set up and a variety of other issues can make moving house a little bit more stressful.
Switching your satellite TV over to your new home, on the other hand, is amazingly simple. In this blog post, we'll look at what you need to do to get your satellite TV up and running at your new address.
Before you move
Whether you have Sky or Virgin Media, your first step before moving should be to let your satellite TV provider know that you're moving house. By notifying your TV provider in advance, they'll be able to get your TV back up and running quickly.
Contacting your TV provider is simple. If you use Virgin Media, give them a call on 150 from your Virgin Media home phone and tell them your current address, your new address, the date you're moving house and your Virgin Media account number.
Moving with Sky is just as simple. Either call Sky's team on 0333 009 0682 or sign in online using your Sky ID and enter your current address, new address, moving date and other relevant information.
Top priority when moving house #skytv pic.twitter.com/KwDvxe0aOC

— Dan Bryan (@Danbryannnn) April 24, 2013
Are you moving into a rental property? If you're moving into a rental home, speak to your landlord before you move to make sure it's alright to install satellite TV at your new property. If you're lucky, the property may already be connected.
If you're moving to a conservation area or into a listed building, check with the local council ahead of time to make sure it's alright to install a dish. Many older buildings have limitations on modifications that make installing a dish quite troublesome.
On moving day
You'll need to transport your set-top box and other equipment with you. Pack up all of your satellite TV equipment carefully and store it in your car. Leave the cable that connects your set-top box to your satellite dish behind – pack everything else.
Sky provides an online packing list for satellite TV and broadband customers. If you subscribe to Sky, make sure you've packed all of the following equipment before you head off to your new home:
Sky box(es)
Viewing card(s)
Sky remote control(s)
Wireless connector
Internal cables (HDMI/SCART cable and power leads)
Broadband router and microfilters (if you also use Sky broadband)
Once you've settled in to your new home, you'll need to set up your TV equipment exactly as it was before. Connect your DVD or Blu-Ray player, Hi-Fi system and any other entertainment devices, but leave your set-top box switched off for now.
Setting up your satellite TV
If your new home already has a satellite dish installed, setting up your TV again is a quick and simple process. If it doesn't have a dish, an engineer will need to install a new satellite dish at your home.
Contact Sky, Virgin Media or your other satellite TV provider to book your satellite TV installation. You can also book before you move by contacting your satellite TV provider and scheduling an engineer visit for once you've moved house.
Once your dish is installed and your account data is updated, you'll be able to enjoy satellite TV in your new home. Since your set-top box is exactly the same as before, you'll retain all of your favourites and digital recordings.
Are you ready to move?
From satellite TV to broadband, reinstalling all of the technology you need at home is easy when you prepare ahead of time. If you're moving soon, make sure you alert your satellite TV and broadband provider in advance to make installation simple.