Guide to Moving Down Under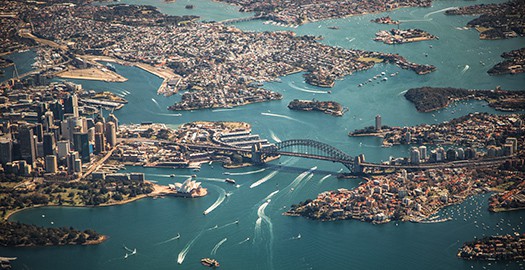 Australia has always been renowned for its warm weather, friendly atmosphere and abundance of things to see and do, and for years has been the top destination for migrants looking for a new life, particularly in Britain. Although Australia couldn't seem less like Britain, the historical connections of the British Empire make it an obvious emigration choice.
No language barriers, similar political policies and laws, a shared passion for the same sports and driving on the same side of the road are just a few similarities between the two nations.
Although both countries have been affected by financial issues in recent years, Britain especially, it hasn't affected the amount of people making the move, if anything records have increased. According to statistics published at www.Australiantimes.co.uk, the amount of ex-pats currently living in Australia stands at around 1.19 million, with between 25,000 and 30,000 making the move each year.
With an array of jobs on offer, the risk of unemployment isn't usually a concern. There are excellent opportunities for British people moving to Australia, particularly within nursing, the police force, building and electrical many people will find a job to suit them. Australia also boasts a range of fantastic education institutes so families can feel safe that their children's education isn't suffering.
Making the move can be daunting, so here are some great tips to make the move down under as straightforward as possible.
Finalise the big things before you go. Short term accommodation, closing existing and opening new bank accounts, medication and vaccination records are just a few things that are better sorted before you arrive.
Shipping your items can be costly so shop around for the best deal and use a reliable and proven company.
Use information from forums, suitable websites or family friends before making the move.
Social networking sites are a great way to keep in touch. Facebook, Twitter and Skype are a cheaper alternative than phoning home
This decision will probably be the best decision you've ever made for you and your family so remember this and all the positives if and when home sickness kicks in.
For more information, tips and guides visit our dedicated guide to moving to Australia.
Photo Credit: Unsplash