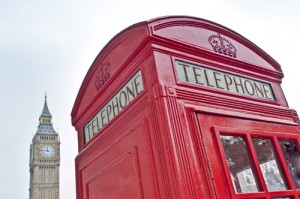 If you are relocating anytime soon, there are various hotspots which you can choose to set up home. From the rural outskirts to a city centre, the world is your oyster…
Did you know that the top reasons why people move home are that they need more space; they are expecting a new baby, they are getting married, they simply want to upgrade, they have landed a new job or because they are retiring.
If you plan on moving house within the UK, the most important aspect which you need to consider is your budget. What property value can you afford in your price range?
It may be that you have the funds to purchase a property in Britain's most expensive postcode areas. It may be that your price range is not quite as exorbitant, in which case you should avoid the following areas like the plague.
Check out the Postcode Area Rich List for 2012 with the average house price:
W8,      Kensington,                 £1,873,866.
SW7,    Knightsbridge,            £1,430,863.
SW3,    Chelsea,                     £1,425,385.
W11,    Notting Hill,                £1,302,763.
SW10, West Brompton,           £1,140,593.
NW3,   Hampstead,                 £1,022,748.
SW1,    Westminster,              £1,010,228.
W1,      West End,                    £987,191.
GU25, Virginia Water,              £968,009.
SW13, Barnes,                         £958,871.
The study by Zoopla found that Kensington in West London is the most expensive postcode area in the UK, in which a small area of floor space that is no bigger than the size of an iPad, costs more than £500. House prices typically cost around £1.87 million and the most expensive street is Kensington Palace Gardens.
As you can see, the capital dominates the list including the likes of Knightsbridge, Chelsea, Notting Hill, West Brompton and Westminster.
Nicholas Leeming, business development director at Zoopla.co.uk, said: "International demand for prime properties in the nation's premium postcodes has boosted prices in London and the South East and further widened the gap between the haves and have nots."
Further findings reveal:
Britain is home to around 245,790 property millionaires
35% of the UK's 'million pound streets' are in London
Virginia Water in Surrey is the most expensive area outside London
Wale's pricest street is Graig Road in Cardiff
Scotland's most valuable area is North Charlotte Street in Edinburgh
If you are considering moving to London or any other town in the UK, get an affordable online quote today.