How to Relocate to Australia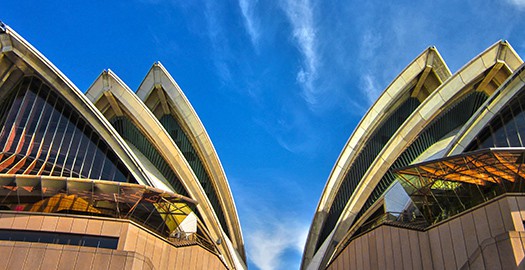 Australia is a very popular hotspot for people to relocate to. A recent survey by The Sun found that almost half of all Britons are deliberating moving to the Land of Oz.
Is it any wonder why the country is such a leading destination for emigration? It offers sun, sea and sand; a great quality of life and wealth of opportunity in terms of career prospects.
Are you considering escaping the cold British weather in favour of living Down Under? Moving abroad is a big step and not a decision to be taken lightly. It can seem pretty daunting but the key is to get the right professional help from people who know the ropes.
Here is an expert guide on how to relocate to Australia.
Australia is the sixth largest country in the world by total area so there are many cities to choose from to move to. Popular places include Cairns, Tasmania, Sydney, Melbourne, Adelaide, Perth and Brisbane. Each region has its own unique attributes so depending on what your needs are and what your budget is; choose a city that caters to your requirements.
The weather is typically great all year round so whatever time of the year you want to move; you shouldn't face too many weathering problems. The summer season takes place between December and February and the climate tends to get hot and dry. If you don't want to be lumbering boxes back and forth in the heat, perhaps avoid this period.
Australia uses 230C 50Hz electrical supply so if you are moving to Australia and you plan on staying for a long time, it is best to replace the plugs on your electrical appliances. Otherwise, an adapter will be needed.
Australia has the same holidays as the UK including Christmas, New Year and Easter but they also have Australia Day which is celebrated on Jan 26th. And they have a national day of remembrance which is celebrated on April 25th called Anzac Day. You may want to avoid these holidays when moving due to traffic and costly flights.
Bear in mind that shipping to Australia is no walk in the park and a full container load can have a door-to-door transit time of 6-8 weeks. A shared container shipment is cheaper but will take longer; about 10-12 weeks door-to-door.
There will be certain items which you might have to pay duty or tax on, and some belongings which you cannot take into Australia. All household goods and personal effects are subject to a physical examination by the Australia Quarantine Inspection Services (AQIS) and they can hold things for up to 14 working days. Certain items attract the interest of AQIS like vacuum cleaners, garden furniture, Christmas decorations, shoes and golf clubs.
All motor vehicles are subject to customs duty and/or goods and services tax. This does not concern motorcycles but GST at 10% will apply. You must obtain import approval prior to shipment.
If you have a dog, cat or any other pet and you wish to take them with you when you move, there are certain procedures which you need to abide. For all the information you need, check out the Australian Government Department of Agriculture website.
Do you need help moving or shipping to Australia? At Robinsons, we are highly experienced in this field and have a specialist dedicated international division on hand to advise you of everything you need to do.
Contact us today for more info and to obtain a free, no obligation quote on moving overseas.
Photo Credit: Pexels