How To Prepare Yourself for the Big Move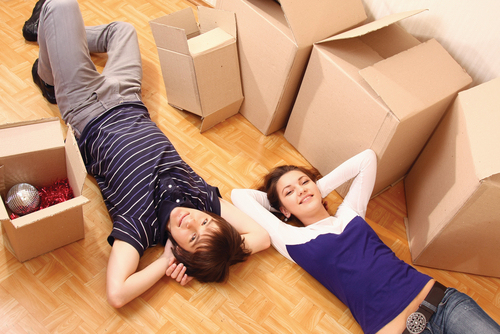 If the thought of moving house is already starting to give you a headache, why not take a few deep breathes and prepare well in advance.
Clearing out every single room in a mad panic is not the best way to go about it as it is likely the excitement for moving will soon disappear.
Taking your time to prepare will make you feel organised, relaxed and the move will seem like a real fresh start. Whether you are moving into a rented property or buying a home, why not read our handy hints and tips to make your move straight-forward and completely stress free.
Travel Light
Think about how you pack to go on holiday. Clear out each room and ask yourself if you really need to take everything with you. Ask yourself when you last wore or used the item and if it's been over a year, it's probably time to clear out! Give any unwanted items to charity shops or make some extra money on eBay to buy items more suited to your new home. Recycling is also a great way to give back to the environment.
How many boxes?
When moving it may be difficult to decide how many boxes you will need and what sizes will be most useful. Storing your items in large plastic boxes with secure lids is always a good idea as they can be used in your new home for storage under the bed or in the bottom of a wardrobe.
Choose a good-quality, reliable removal company
Picking a firm you can trust is always tricky as moving the whole contents of your home is a huge responsibility.
Robinsons Removals are more than happy to help you move house, making the task much easier and stress-free for those involved.