Packing guide: Keep your belongings secure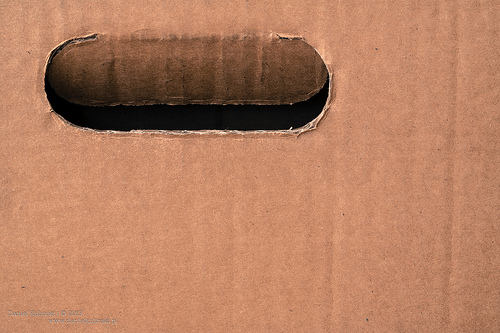 Whilst moving house can be a daunting process, it's also one of the most exciting times in your life. Arriving at your new home and making it your own is one of the most enjoyable phases of the process, but it's important that upon arriving, your favourite possessions all turn up at your destination in one piece. It might not enter your mind as a priority when moving, however securing your possessions when packing is crucial. Here are our top tips on keeping your belongings safe until they enter your new living room.
Before packing

It's crucial that you don't just jump in and get started without a bit of pre-pack planning. Just throwing items into boxes might get the job done quicker, however it's guaranteed it'll make your job more difficult down the line, and you might even end up damaging some of your favourite possessions.
Plan what materials you'll need for the move. You don't want to start packing up and come to find that you don't have something that's a necessity. Items like substantial moving boxes, packing tape, sheets to cover items and protective padding, such as bubble wrap and polystyrene are all available to you. It's much easier to go on a supply run prior to beginning the job, as it you're halfway through and run out of an item, you'll hate having to break off to nip to the supermarket.
Next, have a thorough clean of all your possessions. Make sure that your dining room table, sofas and any other furniture is spotless and sparkling as, although you'll probably want to clean the new place upon arriving, you don't want to transport dust and dirt from your old home to the new one. Treat the moving process as an opportunity to clean and declutter. Likewise, if you have a leather sofa or wooden items, make sure you treat them with any necessary protection prior to the move. You can never be too safe when it comes to maintenance and upkeep, so take any necessary steps beforehand to prevent damage to your items.
Log your packed items with a checklist. Also, break down the contents of each box; it might seem like overkill initially, however if you're unpacking after a late arrival, it's great to know you can have easy access to the necessities.
Top packing tips
If you're planning a UK or worldwide move, the best option for you will be to get in a professional service for your shipping. Here at Robinsons we are able to deliver goods utilising our own fleet of modern, purpose built vehicles to provide a complete door to door service.
With all your worldly possessions being transported, you need to ensure that all fragile or breakable objects are securely wrapped and have plenty of padding to ensure they're secure for transport. If you're a textbook worrier, transporting things of great monetary or sentimental value can be a tense process, so to put your mind at ease, the best course of action is often to get in the seasoned shipping professional to prevent accidental breakage.
Once you're done and shipped, the rest should be straight forward. Be careful when packing up, and make sure when unloading, you take a methodical approach. Make sure to check out our website as we are always happy to help you move house without the hassle.
Photo Credit: Daniel Kulinski via Compfight cc