Moving to another country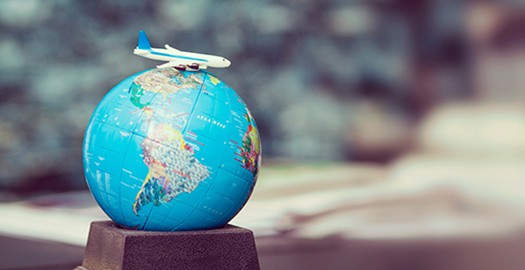 Moving home is one of the most stressful and time consuming experiences in our lives so you can only imaging the hard work that comes with moving to another country. However, many of the stresses and strains of moving abroad can actually be alleviated if the person moving plans and prepares properly for the big move abroad. To give you a helping hand, we at Robinsons have come up with some helpful and handy hints for a successful move abroad.
Start the process of sorting out your personal belongings as soon as possible. This goes for everything and try to be as ruthless as possible with it all. Don't forget that the more you are taking with you, the more it is all going to cost, so a wise move would be to make sure you only take the essentials and leave the rest behind by giving to charity or family and friends.
If you have children and are moving abroad as a family then try to arrange it so that you move near the beginning of the summer holidays so they have plenty of time to settle into to their new home before school term starts. If you are moving to a none speaking English country then teach them the basics of the new language so they feel comfortable and familiar with it when they arrive.
Make sure that you learn the language yourself as when you arrive you may not be meeted and greeted by someone who speaks good English or any at all.
Make sure you have a European Health Insurance card (EHIC) which can be obtained from the Post Office and check what you are covered for under your own medical health insurance.
Make sure that you fill in a P85 which you will then need to take to your nearest tax office or employer. You may need to claim tax rebate.
Visit your bank and fill out an 'not ordinarily resident' form to ensure that you don't have to pay tax on your savings. Give them the new details of your address.
Tell everyone you are leaving. Dentist, doctor, optician, children's school, current home energy providers, bank, friends, family, local council. Make sure you post is redirected to maybe a friend in the UK who you can trust.
If you are considering taking your car abroad then make sure that you are covered by the insurance for driving abroad.
For more advice and information on moving abroad, make sure that you speak to Robinsons removals today, the team are dedicated to overseas removals to any international destination. With many years experience in the removals industry then can assist you in a professional and hassle free move.
Photo Credit: Unsplash