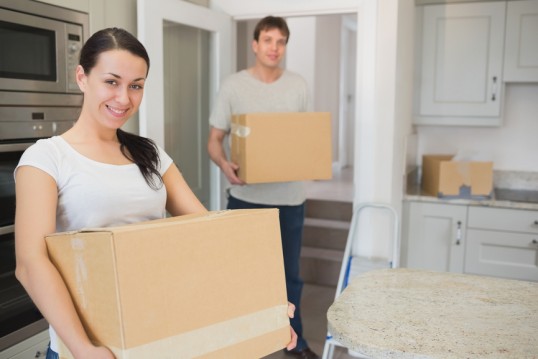 Moving House and Council Tax: The Facts
From your insurance provider to your local council, alerting the myriad of businesses and organisations that send you mail about your new address can be a stressful and time-consuming experience.
Luckily, if you plan ahead the process of paying your existing council tax balance and closing your old account is relatively simple. In this blog post, we'll cover the facts of moving house, closing your council tax account and getting set up at your new home.
You think moving out is easy.. Council tax Rent Bills Food Travel Savings Petrol TV licence Home insurance

— JO GLIZZY (@Jo_Glizzy) June 18, 2013
The easiest way to make the administrative side of moving less stressful is to notify your local council ahead of time. Get in touch with your local council before moving day so that they can stop charging you council tax on your existing home. If you're moving locally and your new home is within the same local authority, you may be able to set up your council tax account for your new home at the same time as you close your old one. If your new home isn't located within the same local authority, setting up your new account is as simple as making a quick call to your new council and informing them of your new address.
Tonight's moving admin has included moving BT, TV licence and Council tax. Yay.

— Miss A (@BerticusMaximus) September 17, 2014
You can also report a change of address online. Search for your local council website and find the change of address form in the Residential section. Bolton's local council, for example, has an online form for people moving into or within its council area. It's important to know that your old council will continue charging you until they're notified that you've left the area. Avoid paying more council tax than you need to by informing them of your moving date ahead of time.
How long does it take?
It can take several weeks for your old council tax account to be closed, depending on the processing queue at your local council. Avoid paying any bills you receive for at least four weeks following your account closure to make sure you don't overpay. If you've overpaid your council tax account, your local council can transfer the credit to the account for your new home. Alternatively, your balance can be refunded and used to pay the council tax at your new property.
What information do I need to provide?
You'll need to provide detailed information on your account and living situation in order to close your council tax account. In order to close your existing council tax account, you may need to provide the following information:
Your council tax account number
 Your name, address and contact telephone number
The address you are moving from/to
The date you are moving
 The date the property is being sold
If the property is furnished/unfurnished
The date furniture was moved in/out
The name and address of the solicitors acting on your behalf
The name of the person the property has been sold to
The landlord's or agent's name and address
What will my new council tax be?
The amount you pay in council tax depends on your living situation and the value of your property. Your new bill will list your new instalments and explain what you'll need to pay in council tax at your new home.
How do I tell Lewisham council I am moving house if I pay my council tax to the landlord in my new house? (also in Lewisham) — chef de flak (@theblackjacobi) September 21, 2014
Would you like to work out your council tax ahead of time? You can calculate your council tax payments online at GOV.UK. In order to work out your council tax, you'll need to know the following three things:
A range of council tax discounts are available for people in certain living situations or properties. For example, people living on their own in a property are eligible for 25% off their council tax bill.
Are you ready to move house?
Have you recently bought a new property? Before you move, it's important that you alert your local council, insurance provider, banks and other companies that you're no longer going to be living at your current address.
Simplify the process of alerting organisations and companies to your new home by using IAmMoving.com – a free online change of address service. Make sure you call your bank and insurance provider before moving to confirm your new address.
Don't make moving day more stressful than it needs to be. By alerting your council that you're moving ahead of time, you'll save money on council tax and enjoy a far smoother, less stressful moving process.