Moving House Checklist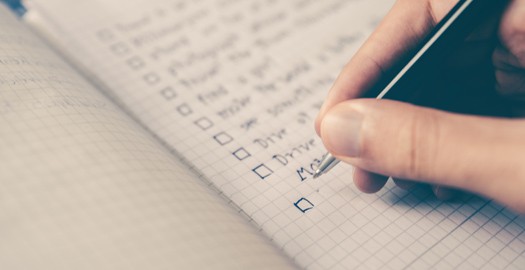 There are a million and one things to remember when moving house as well as the added pressure and worry of your Removals firm packing and transporting your belongings, fingers crossed with few breakages along the way!
If you have moved beforehand you will know the amount of stress it causes, and that isn't including if children are involved.
In particular, ensuring the kids are entertained for the long car haul and that you can remember which box their favourite toy was packed into for when you arrive because you know they will cry and moa  for it once you get there.
But, need not worry anymore O' Mover, as here is a top tip checklist for you to use to make sure things run as smoothly as possible.
CHECKLIST
1. Note down all the important telephone numbers you may need in relation to the move i.e;
 – The Buyer
– The Removals firm
– The Packers
– The Seller
– The Solicitor
– The Estate Agent
– The Mortgage Lender
– The Removal Van Lender
– The Storage Service Provider.
2. Change your address details and request a final bill. Services you need to contact are;
– Post Office
– Gas, Electricity and Water Supplier
– Rental Agreements
– Doctor
– Dentist
– Credit Card Company
– Cable or digital TV
– Car breakdown
– Driving licence
– Car Insurance
– TV licence
– Bank
– Local Council Tax
– Home Insurance
– School
– Newspaper/Magazine delivery
3. Make moving arrangements for your pet.
4. Arrange with neighbours to leave enough car parking space for your removals van.
5. Defrost your fridge/freezer 2 days before moving.
6. You may want to pack a box for essential items that you will need immediately when you arrive at your new home, for items such as;
Kettle, Keys, Tea/Coffee/Milk/Sugar, First Aid Kit, Towels, Toilet paper and Bedding.
7. And finally, leave a courtesy list for the new occupiers of your home. Information should include;
– Where keys are for the front door, garage, back door and windows
– Location of stopcock for gas and water and electricity fusebox
– Central heating instructions
– Recycling and rubbish collection details
Photo Credit: Unsplash