Moving Abroad Checklist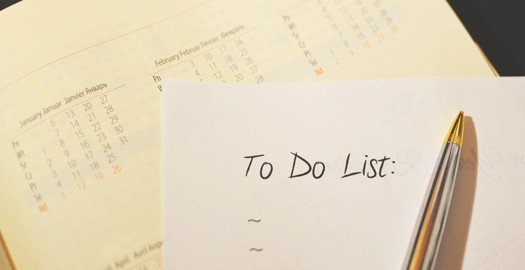 Over half of young Britons dream about moving abroad. The British Council found that 54% of 18-24 year-olds feel that their career prospects would have been better, had they studied or worked overseas.
Moving to a foreign land is a dream come true for thousands of people, but many are put off by the experience. Relocating can be stressful and a demanding experience but it is nothing that preparation and planning can't solve.
Need not worry o'mover, here is an essential checklist for moving abroad to help everything go as straightforward as possible.
Before you go, there are a couple of things…
Tax liability; what is your tax liability abroad? You may have to pay tax on income you still receive from the UK as well as tax from income in the country you live.
Welfare; what benefits can you claim in the country? If you currently receive welfare in the UK, this may not necessarily be the same in the destination of residency. All benefits have their own rules and some won't be able to be paid outside the UK.
Health costs; what are the health costs abroad? You may be able to receive the same free or reduced-cost medical treatment under the State's health care system. Note that your European Health Insurance Card (EHIC) will no longer be in force once you move, because it is only valid for UK residents.
Address; you need to tell the necessary people about the change of your address. You'll be telling your family and friends but have you considered who else you need to tell like HM Revenue & Customs (HMRC), Social Security Office, the Department for Work and Pensions (DWP) if you are retiring abroad, as well as Royal Mail.
Accommodation; what is the property market like in the country of your choice? We recommend people to rent temporarily until you are settled. It can be difficult to purchase property abroad without living there during the process.
And then when you get there…
Property; your local British Embassy will be able to help you purchase property by providing an English-speaking lawyer. After you are moved there, you will be able to research the area properly, check it out, seek advice about local laws and buy with caution.
Learn the lingo; we do advise homeowners to learn a few basic phrases of the local language before they go but upon arrival, you should then make an effort to not speak English. Local authorities like hospitals and welfare services will tend to know some English but it will help you settle in your new life abroad by embracing the culture.
British Associations; there may be organisations and clubs available to join for the expatriate community. This can help by speaking to other expats and gaining new friends in a foreign land. You can find lists of charities and publications via the local British Embassy.
Will; many people find themselves in the unfortunate circumstance in which a loved one has moved abroad and died. Unfortunately, it causes many problems for the heirs. You need to seek legal advice and make a will. Again, your local British Embassy can help.
Vote; you can still vote in UK elections, even if you are abroad. Register as an overseas elector for up to 15 years after your last registration. Check out The Electoral Commission for more information.
If you are considering moving overseas, Robinsons can help from the very early stages. Get in touch with us today for more tips and advice.
Photo Credit: Pexels