Moving checklist for a hassle free removal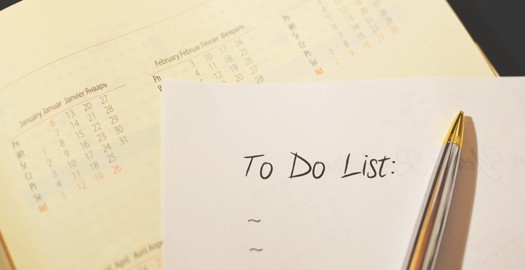 Moving house can be one of the biggest causes of stress for any individual. Planning ahead will reduce the potential for things to go wrong and help you have a smooth, stress-free moving day.
If you're in need of a nudge in the right direction, we've got a couple of helpful checklists to aid you in your move. Depending on your timings, check out our six week and two week moving checklists that identify the essential stages of moving house as you get nearer and nearer to the big day.
The 6 Week Checklist
1)     Confirm the date of the move, notify the landlord if necessary, collect quotes and select removal firm.
2)     Contact your home insurance, and organise extra help; either professional or get family and friends on board.
3)     Look at booking extra storage space if required.
4)     Give the place the once over- this will save time and reduce the cost of moving house disposing of any unneeded belongings.
5)     Notify utility companies of your upcoming departure.
6)     Order any needed furniture for the new property.
The 2 Week Checklist
1)     Start packing non-essential items such as books and ornaments.
2)     De-register from local health services such as the doctors, dentist and opticians.
3)     Arrange post to be forwarded to new address at the post office, and notify your bank of move.
4)     Arrange child and pet care on the removal day (It reduces stress and the risk of anyone getting left behind!)
5)     Take a meter reading, and start to send out change of address, via Ecard.
6)     Confirm arrangements with removal firm, and organise with the estate agent when it is an appropriate time to collect the keys of the new property.
Following our 6 and 2 week checklist will ensure a hassle free move. When moving house these two checklists will guarantee an easy process, and help to minimise the areas you're prone to forgetting about. Some of these processes might seem tedious, but planning ahead when moving really is crucial and a necessity for a stress-free transition.
One final tip once the move has taken place would be to set a deadline for your unpacking; this can help keep you on top of personal possessions and ensure everything has been relocated safely. It can also help settling into your new property, making it feel more like home.
Photo Credit: Pexels