Moving to Canada: Expert Advice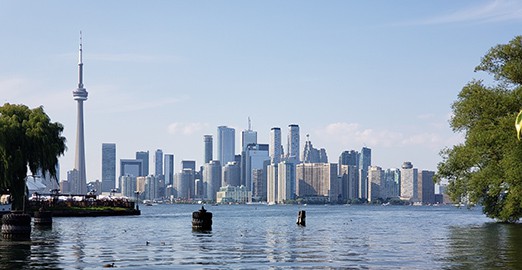 Canada is a very popular destination for expats. It offers great living standards, natural beauty and it has a diverse multicultural society.
For the third year in a row, the country ranked number one for quality of life in the NatWest Quality of Life index. The state topped the list as a leading destination to move to and reasons stated include its excellent health care system as well as its human rights.
The country also came out on top of the Well Being Index which takes into account sense of achievement, prosperity and life satisfaction.
It is no wonder why so many Britons are moving there! But its citizenship and immigration procedures are changing, so here is an expert guide from Robinsons with the professional advice required for moving to Canada.
Its two official languages are English and French and both are written and spoken. But there are non-official common languages present consisting of German, Italian, Chinese, Punjabi and Spanish.
You will need to apply for a Visa to Citizenship and Immigration Canada (CIC) but the application can be a lengthy process, so give yourself plenty of time. All paperwork has to be completed before you can relocate so ensure you have copies of all important documents like your birth, wedding and educational certificates.
There are new rules for emigrating to the country. As of July 2012, they temporarily stopped accepting applications under the Federal Skilled Worker programme (FSWP). It is cutting the number of points it awards applicants and younger immigrants are viewed more favourable.
Canada has its own customs clearance process and any goods generally require the importer to be present in person. All motor vehicles cannot be licensed unless they have been cleared by customs; and used second-hand cars other than the current year's manufacture are prohibited. Vehicles must be clean and free of soil.
When budgeting your shipping costs, take into account on estimate C\$75 + dock handling charges for vehicle examination.
Start shipping 2 months before
The transit times when shipping to Canada vary greatly. We quote 4-5 weeks for a sole use container to the East coast and 5-7 weeks to the west coast. And we quote 6-8 weeks for shared containers, so you really need to start well in advance.
Allow at least 7-10 days for local delivery from port of entry and 10-15 working days for out of town delivery.
If you have a shipment to follow on, you must report to Canadian Immigration and obtain a B4E declaration form for goods to follow and provide a detailed valued inventory
People who live and work in Canada are entitled to health insurance which means you won't need to directly pay for such services. It can take up to three months to apply for a health insurance card.
You need to change your currency into Canadian dollars and find a bank to set up a new bank account.
Can you take a pet with you?
The Canadian Food Inspection Agency (CFIA) establishes import requirements for all animals and domestic pets entering Canada. Your pet may need treatment before entering the country; cats and dogs do not have to be quarantined.
Are you considering moving to Canada? Use the tips mentioned above and get in touch with us today for a competitive quote.
Photo Credit: Unsplash