Move Out Of London With Robinsons' Removals Firm And Commute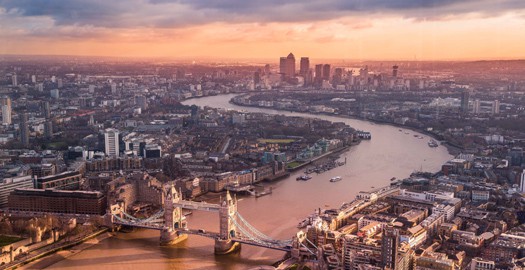 Land Registry, the government department responsible for home-owner monitoring service, has stated that by moving out of England's capital London and by commuting in to work, you can get far more home value for your money.
Working and living in a bustling city is fun but expensive as opposed to setting up home in a beautiful village, town or settlement on the outskirts. Guides are suggesting to home-owners to live in a place that is surrounding the capital that is within an hour's commute in hope to escape the chaos as well as save money.
According to the Land Registry the average flat in Greater London is almost £340,000 whilst a typical detached house is just around £810,000. However, a short leap, step and a jump outside the M25 area and house prices plummet between 20% and 40%; which in these present times is a massive saving.
So why not hire a Removals firm and move down the road (so to speak), get a larger home and be quid's in? Great value for money!
Robinsons International has an expert removals team who are fully qualified in packing and transportation. But we are more than just a removals firm and we can help right from the beginning planning stages to make the move as easy and as stress-free as possible.
We take care of everything and every move is co-ordinated and managed by a dedicated Move Manager who understands exactly what you are going through; so when you make the big decision and decide to move out of London to save costs, use us as your quality removals company.
Photo Credit: Unsplash