London Named the Most Impressive City in the World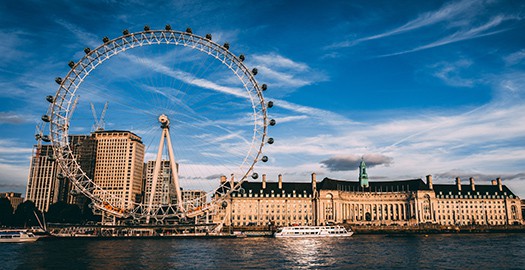 England's capital has been voted the most important city in the whole world, according to a recent study.
Findings by The Wealth Report, which is carried out by Knight Frank Research and Citi Private Bank, reveal that London has been dubbed the most notable, beating the likes of New York, Hong Kong and Paris.
The survey involved ten international cities from around the globe that have been deemed the most impressive by the mega rich with assets in excess of £15.5 million.
How were they surveyed? Factors that were taken into account on the assessment included economic activity, quality of life, political power, knowledge and influence. Other reasons cited were strong educational resources, social stability, personal safety and luxury housing availability.
The 10 most impressive cities were:
1.      London
2.      New York
3.      Hong Kong
4.      Paris
5.      Singapore
6.      Miami
7.      Geneva
8.      Shanghai
9.      Beijing
10.  Berlin
So perhaps you may want to consider moving to the capital city? If so, make sure you use our specialist UK removal services. Our expertise is second-to-none and regardless of where you are moving from whether it is Leicester, Leeds or Liverpool, we can make the move as stress-free as possible.
Robinsons' headquarters are based in London, so we are professionals when it comes to London removals. We can help with your planning from the very early stages making the move easy and we can take care of everything from the packing to transporting easing you of any worry.
If you want to relocate to the most important city in the world, 'get in touch' with our expert removal services London branch today for top advice and information. We are always available for a chat!
Photo Credit: Unsplash