Keeping in touch from around the world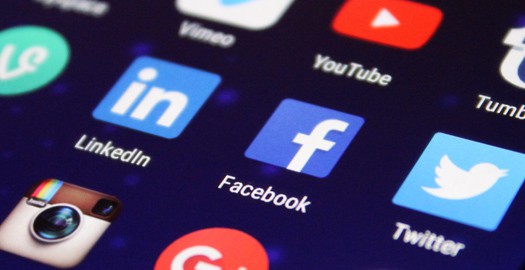 No matter where on the planet you've relocated to, as long as you have access to the internet you have no excuse for failing to keep in touch with friends and relatives. With the ever developing social media and digital landscape, you're spoilt for choice when it comes to deciding which platform to use when contacting someone. Check out the points below to discover the best free way of keeping in touch with home.
Facebook
The ever present in the social networking sphere since its founding in 2004, Facebook is actively used globally by millions and is ideal for you to keep tabs on what is occurring back home. It is also the perfect platform for you to broadcast your relocation adventures, through uploading as many photos and videos as your heart desires onto your profile. The instant messaging service can be used to speak directly and privately with friends and family for no cost at all.
Whatsapp
A free app which effectively lets you text around the world for free, WhatsApp is a perfect way to save yourself from high network charges when abroad. This service essentially acts in the same way as texting, however the messages are carried over the internet. It also gives you the option to send voice recordings, photos and videos easily again, for free! You can even update your status to show how you're feeling, which may come in handy should you want to warn family members if you aren't in the mood to speak.
Skype
'Skyping' is up there with the most common and attractive of the options you have when it comes to contacting people back home. Skype gives you the chance to see your loved ones, as well as hear them with its video call function. With a strong Wi-Fi connection, there should be no delays in the video or audio, meaning that this method can be as effective as being in the same room as someone. A must have app once you relocate, Skype is probably the closest you can get when it comes to keeping in touch from all around the world.
Facetime
Provided you're the owner of an Apple device such as an iPhone, iPad or iPod, Facetime offers a very similar service to the aforementioned Skype. A popular and easy to use app, it allows you to see the person you're speaking to, whilst also showing off your surroundings at the same time. It can also be seen as a way of making a call from your mobile whilst avoiding any cost, as Facetime is a free service.
Snapchat
The most recent player in the social networking landscape, Snapchat is a fun and quirky way of sharing images to other users, making it ideal for when you're lying on the beach whilst your friends are at work back in the UK. Snapchat also allows you to use your creative side with its image editing features, with different text options to add a personal touch to your photos. Receivers of your images have the option to screenshot what you have sent should they so wish and its an easy way to send pictures to multiple people all at once.
Instagram
If you're making the move to an exotic new country, the chances are you've been enticed to the destination because you want to explore the local area. Instagram is a great way to showcase your life events in image form to all of your followers back home. Make them green with envy as you experience the real world, and leave all the evidence for them on your Instagram feed.
If you're looking into an international move, make sure you check out the professional services offered by Robinsons, to make sure your relocation goes as smoothly as possible.
Photo Credit: Pexels