Top family home locations in the UK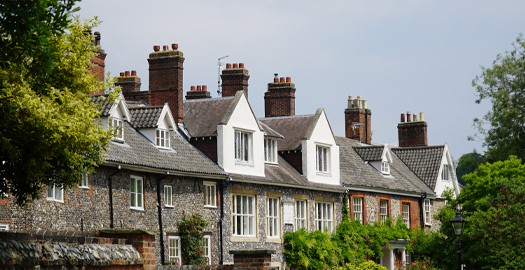 If you're on the lookout for a new home, and want to spread your wings further than the town or city in which you currently reside, then you have a number of factors to consider. If you've got a young family, there are added areas in which you'll need to make considerations – how safe is an area, what are the local schools like, are there local activity clubs to keep your little ones busy? If you're wanting to up sticks within the UK, and have your kids' best interests at heart, these are the top UK locations according to a recent survey.
Cheltenham, Gloucestershire
Boasting good levels when it comes to education establishments, along with being a safe area with low crime and a thriving culture for sporting teams and activities, it's no surprise that Cheltenham is looked upon as one of the nicest areas to raise a family within the UK. Add into that the close knit nature of the area, along with the reputation as a festival town with plenty of ongoing events – especially through summer, and you've got a destination in which your young family can thrive. On the downside, it's not a cheap area, with houses being pricey near the centre of the area, and rising even hire as you disperse to the wider area.
North Norfolk
North Norfolk is an area that is very popular, especially when it comes to creating childhood memories. If you were to picture a traditionally rural, 'old fashioned' childhood, this is undoubtedly a location you'd consider, with woodlands perfect for summer walks and access to the beach for lazy weekends – if the weather holds out, that is. With a reputation for boasting some of the most picturesque coastlines in the country, it has that perfect mixture of rural English countryside, mixed with the urban life of nearby cities. Again, schooling options in the area are known to be excellent.
Stamford, Lincolnshire
Known as a market town, Stamford in Lincolnshire turns into a family haven through the summer, with local festivals and fete's a plenty. One advantage here is that house prices typically aren't extortionate, meaning it's a haven for raising children, without major expense.
Great Missenden, Buckinghamshire
Home to the museum dedicated to an author loved by children for generations, Roald Dahl, it's hardly surprising to see Great Missenden make the list. It's within range of London, so isn't too isolated, so should allow you the space and calmness in which you can raise your family.
Edinburgh
Having been named as the second most child friendly city in Europe by TripAdvisor in a recent survey, it's no surprise that the Scottish gem makes it in the top five for the UK. It's hard to argue against the city, which boasts so many important attributes you'd want from a hometown, and also a capital city. With galleries, theatres and character, it has plenty for parents, whilst the ample public areas also mike it ideal for younger ones.
Photo credit: Unsplash