Enjoying the summer expat lifestyle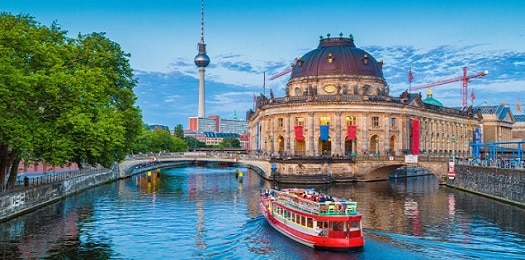 When deciding to relocate abroad and take on the expat lifestyle, there are often many factors, and in many cases more rigid factors, such as a job and family take priority over the more 'luxury' reasons, such as cuisine, weather and local points of interest. If you're considering the move however, and have free reign over locations, it can be one of the most exciting decisions you'll ever have to make. If you're searching for the perfect new home to enjoy a beautiful, temperate summer, here are the main factors you'll be weighing up, along with some of the most popular relocation spots offering each factor.
Weather
Weather plays a huge role in the summer. In England, we get lucky from time to time and enjoy a few weeks of great sunshine and warm temperatures, however for the most part, the British weather shows flashes of warmth before slipping back into rain and cloud. If you're searching for a new place to call home, and a bit of warmth is an important aspect of your selection, you have plenty of options open to you. The majority of mainland Europe enjoys soaring temperatures through summer, and nations such as Spain and France are hugely popular with expats. You might have to negotiate the language barrier upon moving, however it's a small price to pay to enjoy some of the best weather on the continent.
Places to enjoy the sun
It's all well and good moving to a new country to enjoy warm weather, however it's equally important to have surroundings in which you can enjoy the weather. Yes, you'll be a working expat with a job to go to through the week, but once the weekend hits, it's ideal if your new home has an abundance of local destinations in which you can enjoy the warmth. Australia is one of the more popular destinations for expats, and with the cool cities of Sydney, Melbourne and Perth being perennial toppers of 'expat wish lists', it just shows how important the feel of a city is when it comes to relocation. Packed with beaches, stylish bars and for Melbourne in particular, a great coffee culture, these Aus cities are perfect places to call your new home if you want a great blend of warm weather and incredible surroundings.
Points of interest
It might seem very touristy to select your new home based on the landmarks of an area, however if you're moving away, there will be an element inside you that wants to browse the city to enjoy the landmarks of the area. Plus, if you're in a city of culture and history, you'll hold huge leverage with family and friends who will enjoy coming to visit. If you're looking for somewhere along these lines, look no further than Berlin. Only a short flight from the UK, the German capital is a city that offers something for every taste. Culturally rich, with historical places of interest and landmarks every way you look, there should be plenty to keep the tourist in you busy. With the Berlin Wall, Reichstag and Brandenburg Gate, to name just a few, this incredible city is packed with sightseeing gems. Pair that with a world renowned nightlife, a shopping culture to rival that of London and sunny European weather if you drop lucky, and you've got an extremely liveable location prime for tourism.
Cuisine
Cuisine is one aspect you might not initially put much though into, however once you settle it will be something which plays an important role in your everyday life. From enjoying pizza and pasta in Italy to tapas and paella in Spain, heading to a new location will undoubtedly mean you'll sample and enjoy the best of the regions cuisine. It's not just the types of food you'll be expected to get accustomed to, as different countries and continents have vastly differing customs and etiquettes when it comes to eating, as can be seen in this handy infographic.
If you've finalised your intention to move abroad and take on the expat lifestyle, make sure you check out the international removals section of our website, you'll have a lot to plan over the coming months, so put your mind at ease and leave this aspect of the move to the professionals.