Deposit Replacement Schemes:  the reasons behind their increasing popularity
What are the Deposit Replacement Schemes?
Deposit Replacement Schemes propose an alternative to the Tenant paying the usual deposit of 6 – 10 weeks rent prior to the tenancy start date.  Several companies are offering these schemes to the rental market, and although each scheme is differing slightly from the other in detail, it is fair to say that they all have the following common denominators:
The Tenant doesn't pay a deposit. For the benefit of not having money tied down for the duration of the tenancy, the Tenant pays a fee equivalent of up to 1 weeks' worth of rent.  In some cases, if the Tenant stays in the property beyond the first 12 months they will also pay an additional yearly fee of approximately £30.  These fees are not refundable.
The Tenant is still liable for any breach of their responsibilities under the terms of the tenancy.  For example:
if the Tenants have caused damages to the property, they will have to pay for these at the end of the tenancy.
if there is a dispute between Landlord and Tenant, independent arbitration remains in place.
if the arbitrator decides that monies are owed by the Tenant and these are not paid, the scheme administrators will reimburse the Landlord either through an insurance policy or directly. They will then pursue reimbursement from the Tenant.  Some will use Debt Collection Agencies, (which will negatively affect the Tenant's credit rating), or decide to take the matter to court.
To disincentive unscrupulous disputes being raised, most schemes charge a fee of £100+ to one or both parties and only reimburse this fee to whomever wins the decision.
Why are they gaining traction?
Robinsons Relocation surveyed several of the leading UK Letting agents and from their feedback it is clear that the market is seriously looking at these schemes.
Some are already signed up and others intend to do so in the very near future.  Interestingly schemes of this sort have been available in the UK for several years but are only now being seriously considered.  This is mainly because of the anticipated crack down on tenant fees in England & Wales.  Letting Agents are having to find new revenue streams and with these schemes offering Letting Agents significant commissions, they are now looking much more attractive.  Some schemes also offer free referencing.
However, it's not just about the money.  The schemes themselves are more sophisticated, using easy to use on-line platforms whilst offering both Landlords and Tenants additional benefits.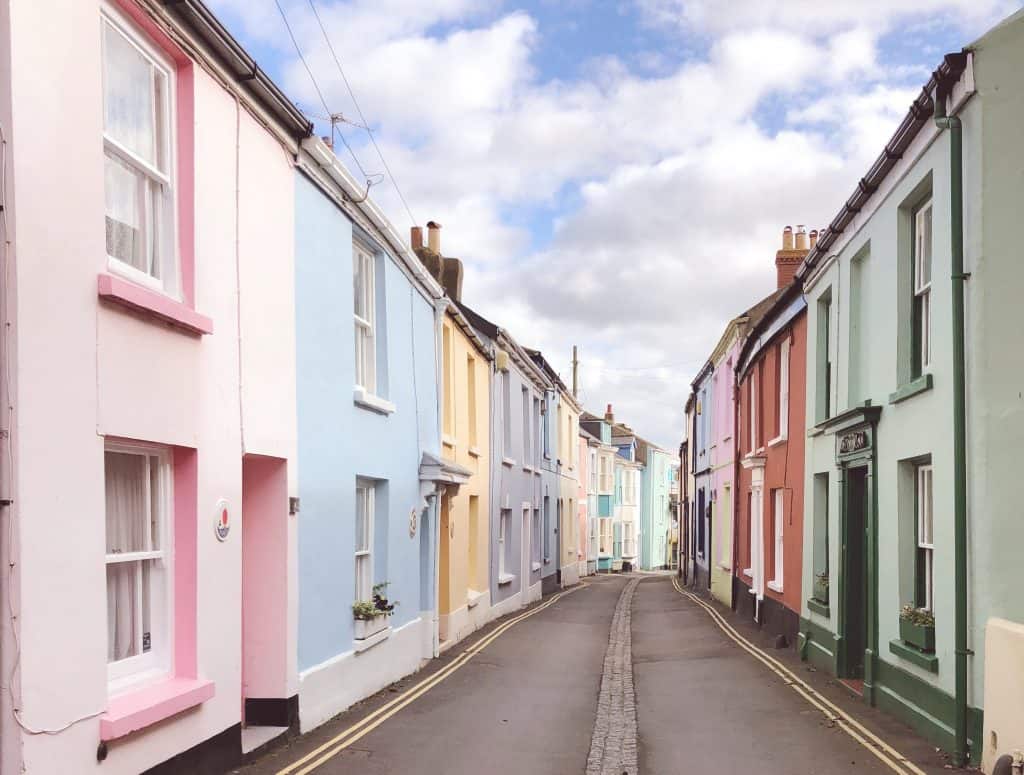 What do Landlords and Tenants have to gain?
The companies offering these schemes know that take-up ultimately depends on both Landlords and Tenants benefiting from these Deposit Replacement Schemes.
For the Landlord
Having the scheme as 'guarantor' on arbitrated costs is undoubtedly a big attraction.  Given a choice, Landlords would rather not have to pursue the Tenant through the courts or risk having to pay for damages out of their own pockets.
The hope is that in offering the scheme to prospective Tenants there will be more interest in their property.
It potentially reduces the likelihood of Tenants making unscrupulous claims and with the scheme acting as guarantor, getting paid for damages should be quicker.
It reduces the risk of the Landlords forgetting to register the deposit and having to pay a fine.
For the Tenant
Paying a deposit on top of the other initial outlays associated with moving to a new location can be challenging. This is also true when a Tenant is moving from one rental property to another and the deposit on their former property is held up.
For some, paying a fee rather than putting down a deposit is desirable, especially where the scheme offers discounted fees to those Tenants who have a proven track record of paying rent on time and looking after properties (as some of them do).
Where the lease is long-term e.g. 3 years plus, it may even prove more economical than paying a deposit.
As a Destination Service Provider we see the frustration Tenants experience when trying to recoup their deposits.  This is true whether they be Corporate or Private Tenants.  Not having a deposit avoids this problem all together.
So, in a nutshell
Deposit Replacement schemes are being looked at seriously by Letting Agents.
It is likely that these schemes will be widely offered to Tenants in the next 12 – 18 months.
Their long-term success will very much depend on tenants buying into the idea, as many observers feel that paying money instead of a refundable deposit simply doesn't make sense; the incentives aren't great enough. However, according to one of the providers we contacted, one of its partner Letting Agents with 120 branches across the UK has recorded a 68% take up of their scheme by tenants and 79% take up by Landlords. If true, whilst not conclusive, this goes some way to proving the contrary!
If you want more information about Deposit Replacement Schemes, the UK rental market, Destination Service or if you simply want to discuss your Household Goods Removal requirements, please contact Julian Grose-Hodge, Client Development Manager at Robinsons Relocation.
Photo Credit: Unsplash