How to Deal With Utility Suppliers When Moving House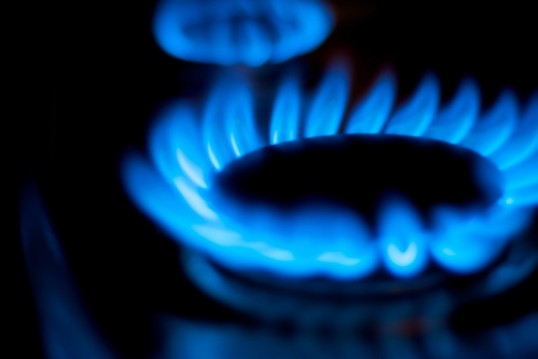 Moving house can be a stressful experience. From packing your possessions away and transporting them to your new home to arranging phone, broadband, TV and other communications services, there's a lot of work involved.
Moving house can take a huge amount of energy out of you, especially when you consider the amount of unpacking and organising that is needed when moving into a new home. Making sure your children are okay and adjusting to the new neighbourhood can also be very challenging, so it is important to be patient throughout the moving process.
Because moving house is such a monumental task, it's important to take care of as much of the work as possible before you move. In this guide, we'll show you how to notify your utility supplier when you are moving to a new address.
Before you move house
The earlier you can notify your energy supplier that you're moving house, the easier the process will be. Consumer rights group Which recommends calling your current energy supplier at least 48 hours before you move, just to make sure that are informed.
Let your energy supplier know that you're moving house and provide your moving date. You should also let them know your new address, as they'll need to send you a final bill for any energy you consumed at your old property.
Before you move house, your energy supplier will need to take a meter reading so that they can calculate your final energy bill. Some energy suppliers will send out a technician to do the reading – others may ask you to take a meter reading yourself.
Even if your energy supplier sends a technician to take a meter reading, it's worth taking your own reading too. Having your own reading ensures you that you'll only pay for energy you consumed prior to moving out, without any extra fees.
If you're renting your current home, you should record the meter reading for your landlord and provide them with a copy upon moving out. This prevents you from being charged for any energy consumed by the next tenants to rent the property.
Finally, if your home has already been sold and new occupants will be moving in shortly, let them know which energy supplier you've been using to make it simple for them to set everything up before they move in.
If you're moving house, please let us know at least 2 working days in advance, or you could be billed for services used by the next occupier — npower (@npowerhq) February 27, 2012
Do the same for your home's gas supplier – contact the company, record the meter readings and leave a note for the next occupants. If no one has moved into your old home yet, pass the energy and gas information on to the estate agent or landlord.  
Does your energy supplier owe you money?
If your account is in credit and you decide to switch to another supplier after you move, you may be entitled to a refund from your energy company. Before you let your supplier know that you're moving, ask for your full account balance.
Moving house is also a great opportunity to check that you don't have any overdue energy or gas bills. Many energy companies send unpaid bills to collections after as little as 28 days, leaving you in a tough position if you never receive the bill.
Make sure your energy supplier has your new address and that your bills are paid and up to date. Unpaid bills could affect your credit record, even if you're unaware of them due to living in a new location.  
After you move house
Once you move into your new home, you should automatically energy and gas from the home's existing suppliers. This supply arrangement is a deemed contract, and it typically costs significantly more than a standard energy or gas contract.
After you've unpacked your possessions and settled into your new home, you'll need to contact the home's current supplier. If you're unsure which company supplies the new home, you'll need to do some quick and simple investigative work.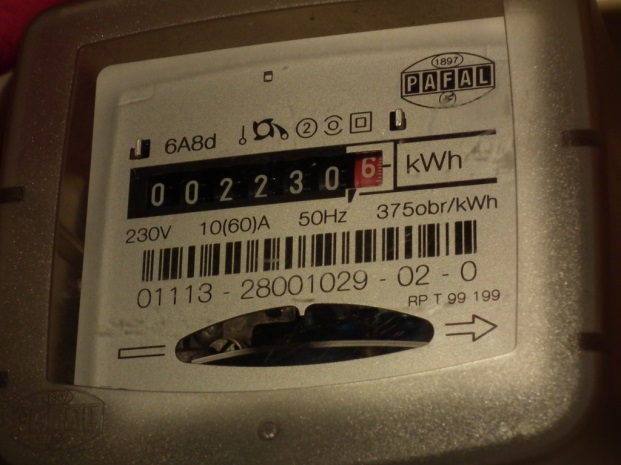 Check your electricity and gas meters and record the meter numbers. This is also an excellent time to take readings of both meters, which you will need to pass on to the energy and gas suppliers when you establish your new contract.
Once you've found your meter numbers, call the Meter Point Administration Service on 0870 608 1524 to learn who supplies your new home's gas. To learn your home's electricity supplier, call your region's local electricity distribution company.  
In order to create a new account, you'll need to provide meter readings from your new home for the gas and electricity suppliers. If you haven't already got these, check the meters in your new home and pass their current readings to your home's suppliers.
Once you've provided this information, your home's energy suppliers will create a new account for you, typically at their standard tariff. If you'd like to reduce your energy bills, now is a great time to enquire about any discount energy tariffs.
What if your home isn't connected?
 If you're moving into a brand new home, particularly in a remote area, you'll need to contact the supply infrastructure companies responsible for connecting your home to the grid.
The companies responsible for gas and electricity infrastructure aren't the same as the suppliers. Gas infrastructure companies are known as gas transporters, and the companies responsible for electric connectivity are distribution network operators.
Forgot to get our utilities scheduled for the new house. #dammit — That 2rip Chad Guy (@DJ2rip) December 1, 2014
In order to connect your home to the National Grid, you'll need to locate your local gas transporter. Local gas and electricity infrastructure companies are listed on the National Grid website, along with regional contact information.
Connecting your property to the gas and electricity network isn't free, and you'll need to agree to a quote from your local gas distributor or distribution network operator before your home is connected.
For more information on connecting your new home's gas or electricity, visit the Citizens Advice Bureau website. You'll find contact information for electricity and gas infrastructure providers, as well as helpful information on your rights.
Moving soon? Take action now
The earlier you notify your energy supplier that you're moving house, the quicker the process of closing your current contract will be. Try to notify your supplier at least 48 hours – or preferably at least five days – before you change address.
From electricity and gas to broadband, TV and more, alerting your communications and utility providers that you're moving house ahead of time makes even the busiest of moving days much easier to manage.