Cultural quirks: Five things the expat needs to know about South Africa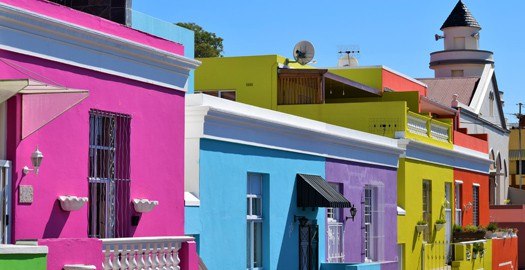 If you're planning to cross to the other side of the globe, and the popular destination of South Africa is your potential new home, then we realise you're probably under a lot of stress. The last thing you need to be worrying about upon arrival are some of the cultural changes you'll have to acclimatise to. Don't worry though, we've put together this handy list, to make sure you're in the know before you even arrive in the country you'll now be calling home.
Language
If you're heading to set up your home in South Africa, you'll have to get your head around the language situation in the country. Staggeringly, there are 11 official languages spoken in the country, along with a multitude of unofficial ones spoken on the streets of the nation. English is the official language of business, politics and media but on South Africa's streets you'll find a heady mix of languages from Afrikaans to Ndebele and Zulu.
Cuisine
Whilst you'll probably have no problem sticking to a fairly standard home menu, South Africa does have a number of delicacies for you to enjoy. If you're wanting to fully throw yourself into the food culture of your new home, trying national favourites like BIltong, a jerky-type air-dried meat, and a vast range of meat stews is a must.
The people
In major cities, such as Cape Town and Johannesburg, there will be no shortage of cultures and nationalities on show. With past expats acknowledging it is easy to meet other expats in the nation.  Moving and taking on the expat lifestyle is a bold choice, however those who make the most of the experience truly throw themselves into the new habitat. Whilst it's always handy to meet fellow expats and compare transition stories, it's also highly worthwhile immersing yourself with the locals.
Climate
South Africa is famous for its sunshine and warm weather. In terms of rainfall, the nation is generally relatively dry, with an average annual rainfall of roughly half the global average.  While the Western Cape area of South Africa gets most of its rainfall in winter, the rest of the country is generally a summer-rainfall region. Looking at the temperatures in South Africa, they tend to be lower than in other countries at similar latitudes, such as Australia, predominately due to greater elevation above sea level in the country.
If you've finalised your intention to move abroad and take on the expat lifestyle, make sure you check out the international removals section of our website, you'll have a lot to plan over the coming months, so put your mind at ease and leave this aspect of the move to the professionals.
Photo Credit: Pexels